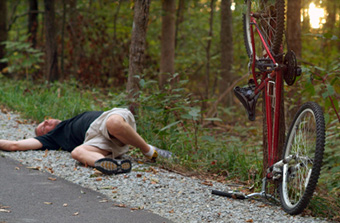 The Florida Highway Patrol has launched a new campaign called Hit and Run. From Bad 2 Worse in an effort to educate drivers on hit-and-run accidents and possibly even solve cases.
The number of hit-and-run crashes in Florida increased by seven percent between 2013 and 2014; during the same time period, fatalities increased by 23 percent. In 2014, about half of the hit-and-run fatalities involved pedestrians.
Along with the Florida Highway Patrol, the Florida Sheriffs Association, Florida Police Chiefs Association, Department of Transportation and Students Against Destructive Decisions will be working to convey the message that drivers should always stop at the scene of an accident. If you were involved in a crash, it is imperative to report the accident and help anyone who was injured.
The Aaron Cohen Life Protection Act, which was approved by the Florida Senate in 2014, punishes leaving the scene of the crash resulting in bodily injury as a second degree felony. Additionally, the mandatory term of imprisonment is now four years for a driver convicted of fleeing the scene of a crash resulting in a fatality.
There are at least six unresolved hit-and-run accidents that the Florida Highway Patrol is currently investigating, including two reported in February 2015. For a full list of the hit-and-run accidents the FHP is investigating, visit the FHP website.
In 2014, more than 84,000 hit-and-run auto accidents were reported throughout the state. At Gordon & Partners, each personal injury lawyer at our firm understands the devastating impact these types of accidents can have. Many victims feel helpless as they question how they will be able to afford medical treatment for the injuries they suffered if the at-fault party is not apprehended.
The team of auto accident attorneys at Gordon & Partners is dedicated to helping accident victims fight for their rights. We have the resources needed to help you get the justice you deserve.
For a free review of your claim, call 1 (855) 722-2552or fill out our online contact form.