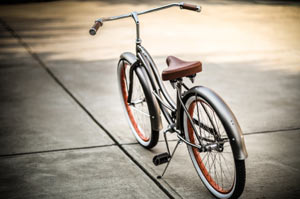 On Thursday morning, Jesus Frias of West Boynton was killed when his bicycle was hit by a garbage truck near Lawrence Road and Old Boynton Beach Boulevard.
Frias was riding south on Lawrence Road and approaching Kamena Court when the garbage truck turned right from westbound Kamena Court onto northbound Lawrence Road. The bicycle struck the passenger side of the garbage truck, causing the bicycle to overturn. Frias and the bicycle were run over by the trucks passenger tires.
Firefighters arrived at the scene and found the victim lying in the roadway. Frias was pronounced dead at the scene.
The garbage truck driver, Morris Rodriguez was not injured in the crash and police do not believe that drugs or alcohol were a factor in the accident.
In 2012, the National Highway Traffic Safety Administration found that Florida had the highest number of cyclist fatalities per million population. In 2012, there were 122 pedacyclist fatalities. Although the number may seem low, it is just under the number of cyclist deaths reported in California, a state that has double the number of residents.
Have you or someone you love been injured in a bicycle accident ? Have you lost a loved one in a bicycle accident caused by a careless driver? At Gordon & Partners, we understand that nothing can return you to an uninjured state or bring back your loved one, but what you can do is fight for your justice. Our bicycle accident lawyer s are dedicated to fighting for the rights of the injured.
To schedule a free review of your claim with a West Palm Beach injury attorney, fill out the contact form on this page or call us at 1 (855) 722-2552.