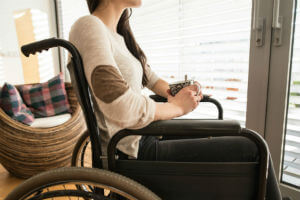 While any injury can be painful and cause inconvenience in your life, there are certain types of injuries that cause greater physical, emotional and financial consequences to accident victims. These are often referred to as catastrophic injuries.
If you sustained a serious injury in an accident in Florida, you may be entitled to monetary compensation for your damages. The skilled West Palm Beach personal injury lawyers at Gordon & Partners can review the facts and circumstances of your case, negotiate with the insurance company and fight for your fair compensation.
When Is an Injury Considered Catastrophic?
There are different definitions for a catastrophic injury. Some involve an injury that results in:
Permanent severe functional disability
Serious impact on at least one of the body's major systems
An incapacitation
A short period of suffering followed by death or a terminal condition
Damage to the head, neck or spinal cord that is not accompanied by permanent disability
The inability to perform any gainful work
Common examples of catastrophic injuries include:
Spinal cord injuries
Head and traumatic brain injuries
Amputations
Internal injuries
Loss of sight, hearing or other senses
Multiple bone fractures
Neurological disorders
Permanent injuries to the central nervous system
Burn injuries that result in scarring or disfigurement
Catastrophic injuries may lead to permanent impairment, paralysis or serious disabilities that require life-long treatment. This treatment often causes crushing financial debt, which can be exacerbated when a person is unable to return to work due to the injury. These injuries often have a substantial impact on your quality of life. This often causes corresponding emotional issues.
What Leads to Catastrophic Injuries?
Catastrophic injuries can be caused by any number of sources, but many of them involve the negligence of other individuals. Common causes of these injuries include:
Car accidents – Distracted and impaired driving often result in catastrophic injuries because they may involve high speeds and minimal braking before the point of impact.
Pedestrian accidents – When a vehicle and a pedestrian collide, the results are often significant for the pedestrian who is no match for a vehicle weighing several tons.
Medical malpractice – Although you trust health care providers to deliver competent care, some may act careless or perform a procedure too quickly that results in your injury. Most catastrophic injuries happen when operating on the wrong patient, performing surgery on the wrong body part, or leaving a medical device inside a patient.
Slip and fall accidents – Florida property owners owe a duty to visitors to keep the property safe from harm. When they do not make proper repairs or inspections, hazards can arise such as broken staircases, falling balconies or unsecured railings that can cause a slip and fall accident and lead to a catastrophic injury.
Work-related accidents – Many catastrophic injuries occur in the workplace when objects fall on workers, employees are crushed by heavy equipment, or machinery amputates a person doing his or her job.
Proving a Catastrophic Injury
Proving a catastrophic injury requires that you be able to show that someone else's negligence caused the injury. This is accomplished by showing that the defendant owed you a duty of care, breached that duty of care and in so doing caused you to suffer substantial damages. You should use all of your medical records, including doctors' notes and testimonies to show that the accident has completely altered your way of life and ability to earn a living moving forward.
Compensation for a Catastrophic Injury
The severity and nature of your injuries are important factors involved in determining the value of your claim. You can seek compensation for the losses that you sustain. In catastrophic injury cases, these losses are often much more significant than in other types of cases.
You often face the following:
Costly bills for medical treatment, including surgery, ongoing care, physical therapy and pain medication
Expenses related to the emotional trauma of going through such a traumatic situation
Lost earning capacity when you are unable to return to the same job or to work in any way
A high degree of emotional anguish and pain and suffering
A loss of relationships with your spouse, children or other family or friends
Contact an Experienced Lawyer
If you have suffered a catastrophic injury and need legal assistance with your claim, an experienced lawyer at Gordon & Partners can help. You have the right to pursue compensation for the losses that you have endured due to someone else's negligence. During a free, no obligation consultation, we can review your case and determine the legal options available to you. There are no upfront costs for our services unless we help you recover favorable compensation.
Contact our office today by calling 1 (855) 722-2552.