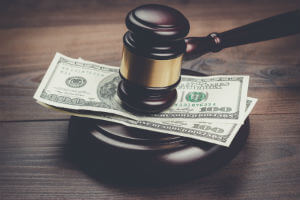 Accident injuries have the power to devastate your life in many ways, both immediately and in the future. If you are unable to earn the same income as before due to your injuries, you may be entitled to compensation for these damages.
Our West Palm Beach personal injury attorneys discuss compensation for loss of earning capacity and how to go about these types of claims. To learn more about your legal options, request a free, no obligation consultation with our firm today.
What is Loss of Earning Capacity?
Loss of earning capacity is a different type of damage than lost income. Lost income is a term used for the exact income you lost due to time off work for your injuries and treatment.
Loss of earning capacity results when your accident injuries impair your ability to earn a living in the future. If you cannot perform your current position and duties due to your injury or disability, or you are unable to hold a job, you may be able to pursue compensation for the loss of future earnings or impairment of earning power.
These damages are calculated based on your ability to earn money after an injury as compared to prior to the injury. When an injury seriously impacts your ability to work and earn wages, even if you were unemployed at the time of your accident, you can be awarded compensation for loss of earning capacity.
Accidents You Can Claim Loss of Earning Capacity
You may be able to recover compensation in the event of an accident which causes a disability that affects your work. These damages cover your inability to perform the same work and earn the same current and expected wages due to the accident. If your injury impacts your ability to perform necessary job functions, this type of damage may be pursued.
For example, if you sustain a shoulder injury in a car accident caused by a distracted driver, you may lose a significant amount of function. You may not be able to lift items of a certain weight or even have the functional use of that body part. If your job requires you to lift, you will not be able to perform that same work. This is a case where loss of earning capacity can be pursued.
Proving Loss of Earning Capacity
Loss of earning capacity is more complicated to prove compared to lost wages, because the damages are not as straightforward. To prove your loss of earning capacity, the following may be used to calculate damages:
Expert medical witness testimony in regard to the injury's extent and its impact on future employment performance
An examination of today's wage rates and market values to determine future lost income due to your injuries
A review of your work record and profile, including your experience as well as work-related skills and abilities
Your past history of earnings as well as the reduction in earnings after the accident
How a Lawyer Can Help You Pursue Damages
A lawyer considers many factors to determine appropriate compensation for your loss of earning capacity. He or she considers many aspects of the career you may have had, if not for your injuries. Such factors the lawyer may investigate include:
Future raises
Possible promotions
Talent and skill improvements
Life expectancy and expected years of work
For individuals who are injured and self-employed, a lawyer may work to prove loss of earning capacity with evidence that supports the following elements:
Loss in business profits
Extent of your participation in the business
Changes in business size and character
Employed labor and capital
Contact Our Team of Attorneys for Help
Our attorneys at Gordon & Partners are here to fight for the maximum compensation you deserve, including loss of earning capacity and other damages that resulted from your accident. We have helped many accident victims get justice as well as compensation for medical bills, pain and suffering and more.
Schedule a free, no obligation consultation today and learn what legal options may be available for your case. We charge no upfront fees and payment is only due if you win.
Call 1 (855) 722-2552 or complete our free online form now.