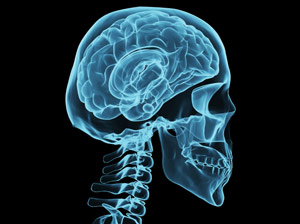 Concussion injuries are among the most common types of damages associated with motor vehicle collisions in Florida.
A concussion is a form of brain injury inflicted by a blow to the body or head, fall, or any injury involving shaking of the brain inside of the skull.
The symptoms associated with brain injuries are not always apparent at the time that the accident occurs and with this in mind, it is essential for all accident victims to seek medical care as soon as possible following a traffic crash.
Have you or someone that you love suffered a concussion after being involved in an auto accident that was caused by another driver?
Did you know that injury victims may be eligible to file a damages lawsuit that claims for financial compensation for any losses or damages that may be associated with the incident?
At the law offices of Gordon & Partners, our team of highly trained attorneys have detailed knowledge of Florida's traffic and insurance laws and can help to fight for your MAXIMUM compensation amount.
To get started, simply complete the Free Case Evaluation form on this page or call us today at 1 (855) 722-2552.
Don't delay—we're here to help concussion injury victims and only get paid when we win.
Symptoms of Concussion Injuries
Due to the soft composition of brain tissue, it is surrounded by spinal fluid for protection. This spinal fluid acts as a cushion for the brain, preventing it from hitting the skull, especially during an impact.
Unfortunately, when an extremely forceful blows strike the head—that many occur at the point of impact in an auto accident—the fluid is unable to fully protect the brain, which causes the brain to hit the lining of the skull.
The result of this action is a concussion.
Concussion damages are incredibly difficult to recognize, especially because some of the symptoms do not appear immediately after the crash. While concussion injuries certainly range significantly in terms of severity, even a minor impact to the brain requires medical attention.
It's also worth noting that while some concussion symptoms last for a few months, others may last only a few hours. With this in mind, it's important for all accident victims must seek a doctor as soon as possible following a motor vehicle collision.
Concussion symptoms are divided into the following four categories:
Physical
Nausea
Dizziness
Balance problems
Headaches
Sensitivity to noise and light
Blurred vision
Cognitive
Inability to think clearly
Trouble focusing
Unable to retain new information
A slowed down feeling
Sleep
Sleeping longer than usual
Sleeping shorter than usual
Difficulty sleeping
Emotional
Sadness
Easily angered
Anxious or nervous
Unusually emotional
Child's Concussion Symptoms
When a child suffers a concussion injury, it can be difficult for them to explain what they are feeling or what sensations they are experiencing. Furthermore, as their brains are still developing, they can display different warning signs.
Some important signs to look for in a child that may be suffering form
Loss of balance
Not able to pay attention
Frequent crying, more than usual
Difficulty walking
Changes in the way they act or play
Loss of newly learned skills
Frequent temper tantrums, more than usual
Disinterest in favorite activities or toys
If you or a loved one has been injured in an auto accident in Florida, contact one of Gordon & Partners's three office location at your earliest convenience.
Contact a Knowledgeable FL Accident Lawyer Today
Motor vehicle accidents are stressful for everyone involved. When a concussion injury is suffered, a number of additional stresses are placed on the accident victims.
With this in mind, the team of lawyers at Gordon & Partners aim to take the stress out of injury litigation to help our clients concentrate on recovering from the injuries that they have sustained.
For more than three decades our personal injury law firm has been proudly representing injury victims in Florida and fought hard to obtain many significant favorable verdicts and settlements for their damages lawsuits.
To find out how we can help with your concussion injury compensation claim, call us today at 1 (855) 722-2552 or fill out a Free Case Evaluation form today and we will contact you shortly after we receive your inquiry.
At the law offices of Gordon & Partners, we fight for the rights of the injured and are here to help.
---
Gordon & Partners, P.A.

Palm Beach Gardens Office

4114 Northlake Blvd.
Palm Beach Gardens, FL 33410

Phone: 1 (855)722-2552
Gordon & Partners, P.A.

Stuart Office

729 SW Federal Highway, Suite 212, Stuart, FL 34994

Phone: 1 (855)722-2552