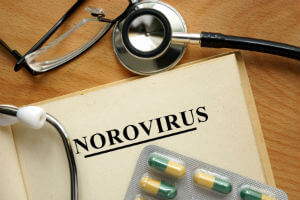 Cruises are common forms of vacation travel during holidays and certain seasons. While these trips can be a relaxing way to unwind, passengers may have limited options if they become sick at sea. News reports have told of horrific stories in which hundreds of passengers have developed a sickness that required the cruise operator to return to port or quarantine the ill.
Although rare, a passenger who becomes sick onboard a cruise may be able to recover compensation for getting sick on a cruise ship. If you would like an cruise ship injury attorney at Gordon & Partners to review your claim, contact us today to schedule a confidential consultation. We can review the circumstances of your claim to determine if you may have legal grounds to pursue a claim against the cruise ship.
Common Cruise Ship Illnesses
Some illnesses that often occur on cruise ships include:
Norovirus
Norovirus is a very common and contagious disease. It is known for spreading quickly when there are many people in a confined space. It can lead to gastroenteritis, the inflammation of the stomach or intestines. According to the Centers for Disease Control and Prevention (CDC), the illness is more prevalent from November to April.
Individuals can get this illness directly from a person infected with it, from contaminated surfaces, or from contaminated food or water. The most common symptoms associated with norovirus include:
Food Poisoning
The CDC estimates that approximately 48 million people are inflected with food poisoning each year, including 128,000 who are hospitalized and 3,000 deaths. Food poisoning can be caused by the following:
Symptoms of food poisoning include nausea, vomiting, diarrhea and stomach cramps. Serious types of food poisoning can be life-threatening.
Legionnaire's Disease
Legionnaire's Disease is caused by bacteria that grows in hot water. The disease is serious and has a high fatality rate, so prevention is key.
When a Cruise Ship Can Be Held Liable
It is important to note that just because you become sick on a cruise, does not mean that you will automatically have a case. A cruise ship's potential liability lies in whether the conduct of the operators and employees of the cruise ship was appropriate for the situation.
If negligence played a role in your illness, you may have a case. This can include situations where cruise ship employees:
Allowed a sick cook to prepare food
Did not sufficiently heat cruise pools or hot tubs
Failed to keep surfaces clean and sanitary
Did not realize an illness has become widespread on the cruise ship
Failed to report the illnesses to the CDC
Knew about the illness but failed to take steps to maintain it
Had contaminated food or water on board
Had policies that did not adequately account for illnesses onboard
Failed to have policies in place to handle outbreaks
Cruise ship claims can be quite complicated. When determining whether a lawsuit for compensation against a cruise ship may be viable, a personal injury lawyer may evaluate a number of factors, including:
The number of passengers and employees who have become sick
What cruise ship employees and operators knew
The type of medical treatment that affected passengers were given
The steps that the cruise ship staff took to prevent further outbreak
The types of sanitation procedures in place
Contact a Cruise Ship Injury Attorney for Help
Cruise ship claims are often complex. Cruise ships may try to limit their liability by printing waivers on tickets or hiding behind foreign laws where the illness may have developed. A cruise ship injury attorney can review the circumstances surrounding your illness to determine if you may be able to pursue compensation for the medical expenses and other damages that you have sustained because of your cruise ship illness.
We provide a free consultation to discuss your legal rights and options. We only get paid for our services if we help you recover compensation for your claim.
Complete a Free Case Evaluation form or call 1 (855) 722-2552.