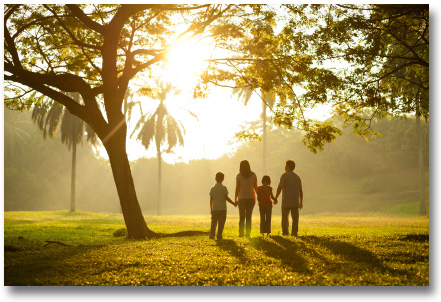 A serious injury can affect everyone in the family, not just the person injured. A wife may no longer be able to enjoy the company of her husband, a mother may no longer be able to comfort her son, and a daughter may miss the companionship of her father.
When the family of an injured victim suffers damages like these, they too have a right to be compensated for their losses. If a person's injuries were caused by the negligent actions of a third party, that person's family members may be able to bring a lawsuit seeking compensation for loss of consortium in Florida.
At Gordon & Partners, our experienced personal injury attorneys understand that serious injuries hurt an entire family. If your loved one has been injured by someone else's negligence, call 1 (855) 722-2552, or fill out our free case evaluation form to have your claims evaluated by our compassionate attorneys for free.
What Is Loss Of Consortium?
Traditionally, loss of consortium only applied to married couples. When one spouse suffered a serious injury, the other spouse could sue if he or she was no longer able to enjoy the physical company of his or her spouse. Today, this definition has expanded to include the damage that a spouse, parent, or child suffers when their loved one's injury causes them a loss of affection, companionship, comfort or household assistance.
There is no law or statute which gives Floridians the right to sue for loss of consortium. Instead, this right comes from the common law, which is system of rules created by judges deciding similar cases over time. Even though there may not be a specific statute governing most loss of consortium claims, the right to sue for damages is as strong as any other right spelled out explicitly in state laws.
---
Injured Spouses
The state of Florida recognizes that a husband and wife have a right to each other's company, cooperation, and aid in the marital relationship. These rights include sexual relations, as well as affection, solace, comfort, companionship, society, and assistance.
When one spouse has suffered an injury as a result of a third party's negligence, the uninjured spouse can sue for loss of consortium if he or she can present believable evidence about the effect the injury has had on the marital relationship. The damage to the relationship must be substantial, undisputed, and unrebutted. This is usually proven by testimony from the uninjured spouse about the changes to the relationship after the injury occurred.
When a spouse sues for loss of consortium, he or she can receive damages for the duration of the time the spouse was injured or is expected to remain injured. Even if a spouse eventually heals, the uninjured spouse can still receive damages for the time where the spouse was injured.
Finally, damages for loss of consortium are still only available to married spouses. Unmarried couples, domestic partners, or same-sex couples still do not have the right to sue for loss of consortium. However, because these laws can change with a judge's ruling, we may see a time in the near future when these rights are expanded.
A child's right to sue for damages after the serious injury of a parent is the only type of loss of consortium damage that is explicitly codified as part of Florida's statutes. Section 768.0415 of the Florida Statutes says that a person who negligently causes significant, permanent injury to the parent of an unmarried, dependent child will be liable to that child for damages caused by the loss of the parent's services, comfort, companionship, support, and society.
Just like a parent's right to recover damages after a child's injury, a child's right to recover damages depends on the parent's injury being permanent and total. A child cannot sue for loss of companionship if the parent's injury is partial or temporary, like a broken arm.
---
How do you Prove Damages for Loss of Consortium?
In order to win damages for loss of consortium, you must first prove that the injury was caused by someone else's negligence or wrongdoing.
Once negligence is proven, you must establish that you have actually lost the consortium you are claiming. It is obviously difficult to put a dollar amount on how much a loved one's affection or companionship is worth. In order to prove these concepts, a court will generally hear testimony about the type of relationship two people had, and how that relationship changed as a result of the injury. This testimony can influence a jury's opinion about how much a person should be awarded in damages for their loss.
Gordon & Partners—Attorneys Fighting For the Injured
The attorneys at Gordon & Partners believe that the person responsible for your loved one's injuries should be held liable for the damage done to the entire family.
If your loved one has been injured because of someone else and your family is suffering, you may have a claim for loss of consortium in Florida. Call Gordon & Partners today at 1 (855) 722-2552 to discuss the specifics of your situation and establish if you have a claim. Or, fill out our free case evaluation form at the top of this page, and one of our knowledgeable Florida attorneys will review your case for free.