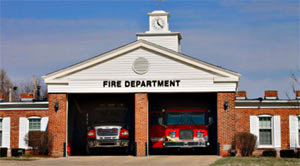 In a report that was just released by the American Burn Association, it was stated that every year in the United States there are over 450,000 reported burn cases that require medical treatment, and of those victims, over 3,500 end up dying from their injuries. Out of these deaths, over 75% of the fatalities occurred at either at the scene of the injury or during transport from where the person was injured.
Burn injuries can be an excruciating experience for anyone to endure – which if survived, often require years of painful skin grafts, surgeries, doctor's visits, medication and the treatment for the psychological effects of the injury.
At Gordon & Partners, we strongly believe in fighting for the rights of those that have been injured as a result of someone else's negligence or malicious intent.
If you or a loved one has received a serious burn injury due to the actions of another, we can help. We have a team of attorneys standing by that are ready to help with your personal injury litigation TODAY.
To get started, simply fill out the "Free Case Evaluation" form to the right.
Child Burn Injury Statistics
Most people agree that children being injured in a fire or explosion is one of the most tragic events in the world. According to the John Hopkins All Children's Hospital, approximately 92,000 children under the age of 14 were treated for burn injuries at hospital emergency rooms, with those injured being divided by:
58,100 were thermal burns
22,600 were scalding-related burns
7,200 were chemical burns
2,600 were electrical burns
As you may expect, the leading cause of these burns were causes by hot foods or liquids being spilled in the kitchen or in areas where hot food was being prepared.
With this in mind, it is PARAMOUNT that parents and guardians ensure that fry pan and pot handles are moved away from the edge of their stove tops and sinks, and that children are kept out of the kitchen as much as possible whenever food is being prepared. The potential of a serious burn (or a house fire if hot oil or grease is spilled) is very high when there are groups of people in the kitchen.
A Decade Of General Burn Statistics
In a 2011 report issued by the American Burn Association National Burn Repository, a decades worth of burn knowledge was accumulated and released for the general knowledge of the public.
Some of the statistics for burn injuries and survival rates were:
Gender – 70% of burn injuries were received by MALES, 30% were received by FEMALES.
Ethnicity – 60% caucasian, 19% African-American, 15% Hispanic, 6% other
Cause – 44% fire / flame, 33% scalding, 9% contact, 4% electrical burns, 3% chemical burns, 7% other
Survival Rate – 96.1%
An important statistic to note is the survival rate. Based on these figures, it is encouraging to know that over 9 out of 10 burn injury victims can be saved from their serious injuries.
However, the costs of on-going medical treatments, loss of wages, medication, pain and suffering and other related factors can be staggering. At this point, if you or someone you love has received burn injuries due to another's negligence, hiring the services of a skilled attorney is an important part of the recovery process.
How A Florida Burn Injuries Law Firm Can Help You
By enlisting the services of a knowledgeable law firm, they are able to help protect and guide you through the personal injury litigation process – ensuring that your rights are protected, and that you receive the MAXIMUM compensation benefit that you are eligible to receive.
At Gordon & Partners, our attorneys have over 180 years of combined legal experience, and can provide the knowledge and resources that are needed to handle your injury lawsuit.
We have skillfully handled numerous personal injury cases for people and families just like you. At our firm, we are prepared to fight for your rights in a court of law, and have your best interests in mind.
Contact A Burn Injury Attorney Today
With offices in Palm Beach Gardens, Stuart and Pembroke Pines, Gordon & Partners services Palm Beach County (incl. West Palm Beach), Broward County, Martin County and most of South Florida.
If you need the services of a skilled team of lawyers, contact us today. We offer our services on a contingency basis. What that means is that we do not charge you for any fees or costs unless we obtain money for you. We have ALWAYS fought for the individual – not corporations – and will fight for your rights NOW.
To get started, simply fill out the "Free Case Evaluation" form at the top of this page – it's FREE!