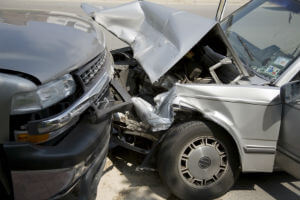 In Florida, fault is an important part of personal injury cases as it determines who can recover how much after an accident. Unfortunately, liability is not always black and white and more than one person can be at fault for an accident.
The experienced personal injury lawyer s at Gordon & Partners will examine the details of your case to determine who should be held liable for your injuries and how much compensation you can recover. In complicated liability cases, it is best to have a reputable attorney by your side who can advocate on your behalf and ensure your rights are protected.
Comparative Fault Statute
In 1973, Florida adopted its comparative fault statute, which allows a jury or court to proportionately assign blame or negligence for an accident to multiple parties. This means an injury victim's compensation award will be reduced by his or her percentage of fault for his or her injuries.
For example, if a jury determines that you were 25 percent at fault for causing an accident, your compensation will be reduced by 25 percent. This means that if you are awarded $100,000 in damages, you can only collect $75,000.
This rule is also used by insurance companies when determining how much they will pay for your claim.
A skilled personal injury attorney can make sure your rights are protected and that the insurance company or at-fault party does not blame you for more than your share of fault.
Determining Fault
In order to establish who was at fault for an accident, we must be able to show that the other party acted negligently. To do this, your case must have the four elements of negligence:
The party that injured you had a duty not to harm you – In a car accident case, all drivers have a legal duty to act with reasonable care and not cause harm to others.
That party breached the duty by acting recklessly or negligently – A breach of duty can include failing to obey traffic laws, texting and driving, or driving while intoxicated.
The breach directly caused your injuries – We must be able to prove that your injuries were directly caused by the other party's negligent actions.
Your injuries caused you to suffer damages – In order to obtain compensation from a personal injury lawsuit, you must have experienced damages as a result of your injuries. Damages can include medical bills, lost wages, and pain and suffering.
If you cannot prove these four requirements, you will not be able to collect any form of compensation from a personal injury lawsuit.
How to Prove Fault
When proving that another party was at fault for your injuries, there are several types of evidence that can bolster your claim:
Accident report – If you were involved in an auto accident, a police or accident report should have been filed. This document will provide important details about what happened, if any laws were broken and who caused the accident. Other types of accidents on various types of property should also have accident reports that were filed with the business.
Medical records – Your medical records will detail the injuries you have suffered and will show a direct correlation to your accident. For this reason, it is vital that you seek medical care immediately after an accident.
Witness statements – Those who witnessed an accident will provide valuable information about the accident and the moments leading up to it.
Photos and videos – Photos of the accident scene, your injuries and any damage to personal property will provide visual evidence of the damages you have suffered. We will also try to obtain available video footage from the accident scene.
Accident reconstruction – If necessary, our attorneys will work with industry professionals to recreate the accident scene in order to prove what happened.
If you have been injured in an accident, you should contact an experienced attorney as soon as possible. Our team will work with you to determine who was at fault for your accident and gather the evidence necessary to prove your claim.
Consultations with our attorneys are free of charge and you will not pay us anything unless we recover compensation for you.
Call 1 (855) 722-2552 or complete a Free Case Evaluation form.