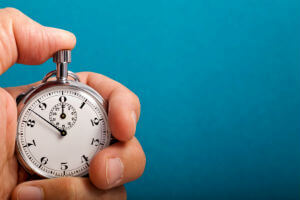 If you have recently been injured or lost a loved one in an accident, time is of the essence. There are strict time limits for filing a personal injury claim in Florida, known as the statute of limitations. If you miss these deadlines, you will not be able to file a claim.
Our West Palm Beach personal injury attorneys can help you determine the laws and deadlines that apply to your claim. Do not wait to contact us today.
What is a Statute of Limitations?
A statute of limitations defines the amount of time a victim has to file a legal claim based on another person or party's negligence. If you fail to file a claim within the Florida statute of limitations for your claim type, you cannot bring legal action on that claim and will not be able to recover the compensation you deserve.
The statute of limitations helps prevent the deterioration of evidence. If you file a claim right away rather than waiting, it is more likely that you, and everyone involved, will better remember the details of the incident.
Deadlines to File a Personal Injury Claim
You must file a legal claim within the time periods outlined below in order to obtain compensation for your injuries. Depending on the type of claim, you may have two or four years to file your legal claim.
However, the sooner you talk to our lawyers, the sooner we can begin building your case and fighting for the justice and compensation you deserve.
Personal Injury
General personal injury cases in Florida must be filed within four years after the date of the accident, according to Florida Statute 95.11.
This includes cases involving:
Car accidents
Truck accidents
Motorcycle accidents
Slip and fall accidents
Nursing home abuse
Medical Malpractice
The statute of limitations for medical malpractices cases is much shorter. You have two years from the date of the injury or two years from the date on which you should have reasonably discovered the injury to bring a legal claim against a health care provider or physician.
However, no claim can be initiated more than four years after the incident that caused the injury. This four-year deadline does not, however, apply to claims brought on behalf of a minor on or before the child's eighth birthday.
Wrongful Death
Accidents that caused the death of a loved one fall under a two-year statute of limitations in Florida.
If you believe that a loved one's death could have been prevented, talking to a lawyer sooner rather than later is strongly recommended.
Claims Against the Government
If you have been injured because of the negligence of a government employee or entity, you have three years from the date of the accident to provide the agency responsible for your injuries with written notice of your intent to file a claim, according to Florida Statute 768.28.
Exceptions to the Statute of Limitations
Although these time limits are strict deadlines, there are certain situations in which the statute of limitations can be extended:
Discovery Rule
In some situations, an individual may not be aware of his or her injury until some time after the incident. In this case, the discovery rule allows the statute of limitations to begin running on the date the individual discovered or should have discovered the injury with reasonable care.
Tolling
Furthermore, your case may be subject to a tolling of the limitations period, which pauses the date on which the statute of limitations begins to run. This can occur if the injury victim is "disabled," which includes minors and those who have been deemed mentally incompetent.
In these cases, the statute of limitations will be tolled, or paused, until that disability ends.
This is a complicated concept that requires the guidance of an experienced personal injury lawyer .
Do Not Wait to Contact Our Personal Injury Lawyers
If you have been injured, you cannot afford to wait. You need the help of our lawyers, who have decades of experience helping clients understand their rights in the confusing aftermath of a serious accident.
Even if you are not yet sure if you want to file a claim, talking to a lawyer is strongly recommended to protect your rights. A free consultation with our firm can clarify your next steps.
Call 1 (855) 722-2552 or complete a Free Case Evaluation form.