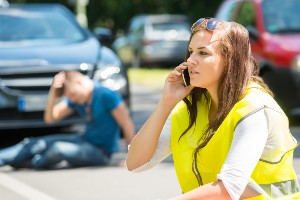 When someone witnesses a car accident and stops to render aid, they may call 9-1-1, check for injuries, and/or keep victims calm while they wait for help to arrive on the scene. Good Samaritans are generally immune from liability if they provide emergency medical assistance to those injured or in danger. However, they could be held responsible for aggravating or making an accident victim's injury worse.
If you have been harmed due to another's negligence, you may be eligible for compensation. Our firm has a proven track record, recovering millions in compensation for our clients. An initial consultation is free of charge. You are not obligated to move forward, but if you decide to, there are no upfront fees.
Understanding Florida's Good Samaritan Act
Florida's Good Samaritan Act was initially passed to protect medical professionals should they encounter a situation in which they needed to provide emergency care outside of their work setting. The Act was designed to ensure they could use their skills without fear of being sued for providing aid.
The Act now extends to anyone, including those licensed to practice medicine. You cannot be held liable for any civil damages if your intentions to assist others were in good faith.
Duty to Act Not Required
It is important to note that there is no general duty under Florida law for bystanders to help victims. Some people may choose to do so anyway out of compassion. However, if a person decides to render aid to an injured accident victim, he or she must exercise due care and protect themselves from harm.
A Certain Level of Care
Once a person chooses to help, he or she owes the injured accident victim a certain level of care. The rationale is that someone else could have intervened if that person had not. By getting involved, that person must do what any reasonable person would do in that situation. A Good Samaritan's assistance must be offered without resulting in an unreasonable risk of harm to the victim.
When Good Samaritans Could Be Held Liable
One of the biggest dangers to injured accident victims is unnecessary movement. Moving an injured victim can cause additional harm and pain, and it may also complicate his or her recovery.
For instance, if a victim suffered a spinal cord injury, moving the victim without knowing of this injury could increase the risk of paralysis even if the intent was done in good faith. A Good Samaritan could potentially be held liable for aggravating or worsening an accident victim's injury if he or she:
Failed to exercise due care
Failed to act as a reasonable person
Intentionally caused harm to the victim
Acted with reckless disregard
Caused a greater risk than necessary
Additionally, a Good Samaritan may not be protected under the law if he or she renders aid without the victim's consent. Even if the injured victim is in harm's way, a Good Samaritan could be liable for any resulting damages if that person decides to move the victim while ignoring his or her request not to.
The Act requires that aid not only be offered in good faith but also gratuitously (meaning without compensation or expectation of compensation). If an injured accident victim compensates a Good Samaritan at the accident scene, that person will likely no longer be protected under the law.
Reach Out to Schedule a Free Case Evaluation
If you have been in a car accident and believe a Good Samaritan made your injury worse, we recommend reaching out to our experienced West Palm Beach car accident lawyers. You may be eligible to seek compensation to help cover your medical bills, lost wages and other related damages.
The initial consultation comes with no risk or obligation. Should you have a case and decide to hire our firm, there are no upfront fees. We only get paid for our services if we help you obtain a recovery.