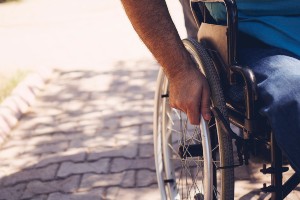 Florida is a no-fault state, which means that if you are injured in an accident caused by another person's negligence, you can recover damages from your own insurance provider regardless of fault.
However, when it comes to sustaining a more serious injury, you may be able to step outside of the no-fault system and take legal action against the at-fault party to hold him or her liable for your damages.
Our legal team at Gordon & Partners explain how a serious injury is defined under Florida law and the types of damages that could be recovered in a lawsuit. We are ready to guide you through the legal process to seek the maximum amount possible. See how we may be able to help in a free, no-obligation initial consultation.
When is an Injury Considered Serious in Florida?
In Florida, an accident victim can file a lawsuit against the at-fault party if they have sustained an injury serious enough under the law. There are only four categories of injuries that meet the injury threshold:
Significant and permanent loss of an important bodily function;
Permanent injury within a reasonable degree of medical probability;
Significant and permanent scarring or disfigurement; or
Death
It is important to note that the injury threshold only applies to non-economic damages. If you suffered any of these injuries after a car accident, you may be eligible to recover these damages. This could be compensation above that paid by your no-fault insurance provider.
How is a Serious Injury Determined?
Generally, if your injury causes you to become disabled, disfigured, or requires long-term medical treatment, then it may be deemed a serious injury.
In some cases, it can be difficult to determine whether an injury meets the threshold, especially when doctors are unable to say whether an injury is permanent until maximum medical improvement has been reached. This is why it is important to seek prompt medical care following an accident so that a doctor can assess the extent and severity of your injury. This includes going to follow-up doctor's appointments and following the prescribed treatment plan.
Having an experienced West Palm Beach personal injury lawyer on your side could also be beneficial. He or she can help gather your medical records and obtain a medical opinion from your treating doctor to determine the permanence and seriousness of your injury.
If a case is not settled before heading to trial, it may be up to a judge or jury to make a determination.
Types of Damages That Could Be Recovered
If your injury meets the threshold, and depending on your particular circumstances, you may be able to recover damages for pain and suffering, mental anguish and inconvenience.
These damages may only be pursued in a lawsuit if you and your lawyer are able to prove that negligence played a role in the accident. This means showing through evidence that the at-fault party was careless in his or her actions, and these actions caused you to become injured and suffer damages.
Meet With One of Our Lawyers Today
During a free initial consultation, one of our lawyers is prepared to review your situation and determine if your injuries are serious enough to take legal action outside of the no-fault system. We know what it takes to communicate and negotiate with insurance companies. Our firm has obtained millions in compensation for our clients, including $6 million for a victim who suffered paralysis after a car accident.
There are no upfront fees to take on a case and no fees while we work on a case. We are available 24 hours a day, seven days a week to take your call or chat online.