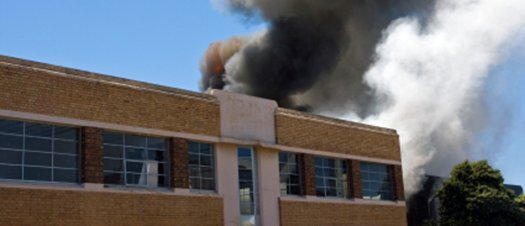 Due to the often frequent exposure to chemicals, heat and potentially explosive materials, workers in an industrial environment are susceptible to burn injuries at any time. With recent data released by the Bureau Of Labor Statistics indicating that over 4.4 MILLION accidents were reported in private industry workplaces, there is always the chance that a worker can be injured on the job.
If you have been injured on the job or as a result of defective work equipment or the negligence of others, we will be able to help determine if you have grounds to file a compensation lawsuit.
Simply contact us today for your Free Case Evaluation, by filling out the form to the right!
Common Occupations That Expose Employees To Potential Industrial Burns
While it must be stated that an industrial burn can be sustained in almost any working environment, there are some forms of employment that expose workers to a greater risk of being burned on the job.
Some of those occupations include (but are not limited to):
welder
offshore drilling rig operator
merchant sailor
auto / aircraft mechanic
steel / metal mill
plumber
chemical manufacturing facility
tanker driver
building materials manufacturer
electrician
plastics blow-molding facility
petrochemical engineer
…. just to name a few.
As noted above, many of these occupations are in the manufacturing, chemical and distribution fields, which – simply by the nature of their business – expose their workers to a greater level of risk to burn injuries.
What Can I Do If I Have Sustained An Industrial Burn Injury?
Needless to say, if you have suffered a personal injury while at work, it is VERY IMPORTANT that you seek appropriate medical attention immediately. Quite often in burns cases, the victim also receives internal injuries that may not be apparent immediately after the injury. If so, potentially life-threatening injuries may be going unnoticed, which may not be caught in time.
Once your – or your loved one's – condition has stabilized, it is a good choice to contact a reputable attorney, who can help you determine if you have a case to file for compensation benefits. They may also be aware of other circumstances that can make you eligible to receive a payout.
How To Contact An Experienced Burn Injury Attorney
Here at Gordon & Partners, we are proud of our reputation for fighting for the people – not the powerful. If you are unsure if you can lodge a claim against a large corporation or your employer, we can help you with that. We have fought and obtained thousands of favorable verdicts and settlements in personal injury lawsuit s, and are compassionate toward your specific case.
With over 150 years of combined legal expertise, we also have the knowledge and resources to represent your best interests in a court of law. Furthermore, we always work on a contingency basis. What this means is that we do not charge you our fees or for our services unless we win compensation for you.
To find out more, simply contact us on 1 (855) 722-2552. We have offices in Broward, Palm Beach and Martin counties, and service most of South Florida.
Alternatively, to start immediately, please fill out the "Free Case Evaluation" form at the top of this page.