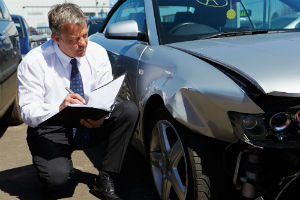 If you have filed a personal injury claim after an accident, you will likely be contacted by an insurance adjuster who works for the at-fault party's insurance company. However, it is important to understand what you should and should not say to the adjuster.
An insurance adjuster's goal when reviewing a personal injury claim is to find out how to pay victims the least amount of compensation possible after an accident. Often, an adjuster will use a victim's statements and actions against him or her to either reduce the claim's value or deny it altogether.
For this reason, you should always be careful when you speak to an insurance adjuster and contact Gordon & Partners's personal injury attorneys in West Palm Beach for help with your claim. We will handle all communications with the insurance companies and help you understand your rights when speaking to an adjuster.
Below, we list several important tips you can follow to help protect your personal injury claim:
1. Only Provide Facts About the Accident
When you are contacted by an adjuster, he or she will likely ask you about the events that occurred before and during the accident. Unfortunately, insurance adjusters often misconstrue victims' statements and their version of the accident.
Do not speculate or exaggerate the details of what may have occurred. If you do not know the answer to a question the adjuster asks you, tell him or her that you either cannot remember or are unsure of the answer.
Furthermore, it is in your best interest to provide only the basic details of the accident, such as:
Where the accident occurred
When it occurred
Type of accident
Which parties were involved
Witness information
2. Remain Calm When Speaking with an Adjuster
Try to remain calm and level-headed when you speak to an adjuster. Do not let yourself become frustrated with the claims process or when dealing with the adjuster's tactics.
Expressing your frustration with an insurance adjuster may have adverse consequences and can significantly affect your claim. If you believe you are becoming agitated or losing patience, remember to remain calm and watch what you say to the adjuster.
When you remain calm, you are less likely to say or reveal information to an insurer that may damage your personal injury claim or reduce the compensation you may be entitled to receive.
3. Do Not Provide Details About Your Injury
Although an adjuster may ask you specific questions about your injury, you are not required to answer any of them. This can include questions such as:
What type of injury did you suffer?
What type of medical treatment are you receiving?
What is the severity of your condition?
How long long will it take to recover from your injury?
In many cases, accident victims suffer injuries with delayed symptoms that are not always apparent after an accident. If you speak with an adjuster before fully understanding your injury and the type of treatment you may require, it can severely affect your claim.
For this reason, you should only provide an adjuster basic details, such as that you have been injured and that you have consulted with a health care provider to determine if you require medical treatment.
4. Take Notes About Your Conversation
To ensure your statements are not misconstrued or misrepresented, you should keep detailed notes about any conversation you may have with an insurance adjuster. Your notes may include the:
Adjuster's name and contact information
Information you were given by the adjuster
Information you provided the adjuster
Requests you made of the adjuster
5. Do Not Immediately Accept a Settlement
Insurance adjusters will often provide accident victims with an initial settlement as an attempt to quickly resolve a personal injury claim. However, it is imperative that you do not accept the settlement if you believe it does not fairly represent your injury and the financial losses you suffered.
Unfortunately, many accident victims readily accept the initial settlement without fully understanding the value of their claim. Often, this offer is much less than what your claim is actually worth and may not fully cover the damages you suffered, such as your medical expenses and lost wages.
To ensure you are being fairly compensated for your personal injury claim, consult with a knowledgeable attorney before accepting any offer made by an insurance adjuster. An attorney will be able to accurately value your claim and ensure the settlement is fair.
6. Do Not Provide a Recorded Statement
At some point during the claims process, an insurance adjuster will likely ask you to provide a recorded statement that will act as your official version of the events that occurred during the accident.
Once you have made a recorded statement with an insurance adjuster, it cannot be changed. The adjuster may use your own words or version of the accident to deny your claim or allege that you provided misleading information.
If an insurance adjuster asks you to make a statement, you should politely refuse. You are not legally required to make an official statement regarding the accident and insurance adjusters cannot record you without your permission.
Before you make a recorded statement with an insurance adjuster, you should consult with an attorney who has experience communicating with insurance companies. An attorney will help you craft a statement that does not affect your claim and will help you collect all of the necessary information you may need to provide the adjuster.
7. Contact an Attorney for Assistance
One of the most effective ways to ensure your personal injury claim is fairly handled by an insurance adjuster is to contact an attorney as soon as possible.
The dedicated attorneys at Gordon & Partners have decades of combined legal experience representing victims of negligence. We have represented numerous personal injury claims and will handle all communication with the adjuster to help secure a fair amount of compensation for your claim.
We will provide you with a free, no obligation consultation where we will review your claim and help you understand which legal options may be available for you. We only charge our clients on a contingency fee basis, which means you only pay us if we recover compensation for your claim.
Call 1 (855) 722-2552 or fill out our Free Case Evaluation form now.