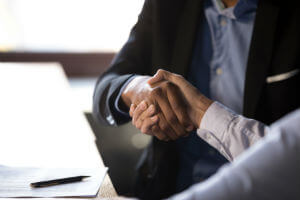 After being injured in an accident, the insurance company may reach out to you and try to quickly resolve your claim. But will the initial settlement offer be enough to cover all of your expenses? This is why it is important to understand the full extent of your damages before you agree to any settlement.
If you have been contacting by an insurance company in an attempt to settle your claim, contact an experienced West Palm Beach personal injury lawyer from Gordon & Partners. We are ready to help you understand your rights and discuss your legal options in a free consultation.
Insurance Company Settlement Process
After a claim is filed, an insurance adjuster will be appointed to handle your claim. The claim process will follow the insurance company's standard procedure, which often involves the following steps:
Interviewing the insured – The insurance company will ask you about how the accident happened. They will compare your version of events to the police or accident report filed.
Investigating the victim – The adjuster will check databases to determine whether you have ever filed any other personal injury claims. He or she may conduct additional research into you, including looking at your social media accounts.
Investigating the claim – The adjuster will conduct a full investigation into your claim to begin the work to make an initial offer. This investigation will likely include reexamining the accident scene, as well as looking at witness statements and medical records pertaining to your injuries.
Estimating the settlement value – The insurance company may then attempt to determine a settlement value of your claim. This requires the adjuster to consider how much damages you can prove, your likelihood of prevailing in court and how much a jury may award you.
Initial settlement offer – The insurance company may make a response to a demand for payment and offer a settlement.
Negotiation – Your personal injury lawyer may negotiate for a higher value. There may be several counter-offers that go back and forth during the insurance claim negotiation.
Settlement – You and the insurance company may both agree to settle the claim. You will sign a release of liability and receive your settlement funds, less your legal fees and costs.
If the insurance company does not agree to a reasonable amount of compensation, your lawyer may discuss the possibility of filing a lawsuit to seek compensation to which you may be eligible in court.
Responding to the Initial Settlement Offer
Most initial settlements are lowball offers that do not provide adequate compensation for a victim's injuries. Your lawyer will need to review the settlement offer and the insurance company's reasoning for the amount of the offer. Your lawyer might provide additional information to support your claim or to argue against the assertions stated in the insurance company's offer.
What if the Initial Offer is Rejected?
If you want to reject the initial settlement offer, you should do so in writing. This letter should state your desire to reject the offer and why you think you deserve more compensation. You may also include a counter-offer of a figure that you would be willing to accept to settle the claim. This amount might be less than you originally included in your initial demand. A lawyer could craft an appropriate response.
Knowing When to Accept a Settlement Offer
It is important that you work closely with a personal injury lawyer who is knowledgeable about the potential value of your claim and is ready to provide advice about when to accept a settlement offer.
Most lawyers will only advise clients to accept a settlement after they have completely healed from their injuries. This is so you are aware of the full cost of your medical treatment as well as the cost of any ongoing care. When an injury results in a disability, you may also be owed compensation for loss of enjoyment of life and other similar damages.
Protect Your Legal Rights
The settlement process with an insurance company can be overwhelming and time-consuming, but this should not deter you from seeking legal help from our qualified team of lawyers. We have helped protect the rights of many injured accident victims to obtain fair and just compensation on their behalf.
Our consultations are completely free with no obligation to take legal action. Our services are also provided free of charge unless you obtain a recovery. We can be reached anytime over the phone or through our online chat.
Contact us today at 1 (855) 722-2552 to get started on your claim.