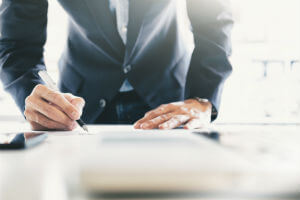 After being injured in an accident, many victims may not be aware that they are responsible for paying for any necessary medical treatment until a personal injury case is settled.
Oftentimes, health insurance providers may refuse to cover medical expenses leaving victims without funds to pay medical bills and resulting in a delay in treatment, added penalties and credit damage, which is why a letter of protection may be needed.
Our West Palm Beach personal injury lawyers further discuss the purpose of a letter of protection. We are here to help if you have a viable case. Our initial consultations are free.
What is a Letter of Protection?
A letter of protection is a written guarantee from the injury victim and his or her lawyer to pay for the cost of medical treatment from the proceeds of any settlement received at the end of the case. This allows the victim to obtain medical treatment without having health insurance or cash up front.
A letter of protection could even be used to postpone debt collections due to unpaid medical bills and prevent unpaid bills from affecting your credit score while you and your lawyer try to settle the case.
Pros of Using a Letter of Protection
A letter of protection can make it easier to schedule medical appointments. Your lawyer may arrange the appointment for you and the doctor will have a liaison to help coordinate the appointment, allowing you to receive the medical treatment you need.
It is also easier to obtain medical records with a letter of protection. This process can be time-consuming and is essential to most personal injury cases in order to come to a favorable settlement.
A doctor providing treatment with a letter of protection may be willing to reduce medical bills to a reasonable amount based on the outcome of the case or be more willing to provide testimony.
Cons of Using a Letter of Protection
On the contrary, some medical bills may be higher due to risk of nonpayment. Health insurance providers may already have a negotiated rate or contract, but a doctor may not be willing to provide treatment because this means waiting to get paid and risk of not getting paid if a case settles for less.
You may also be sent for medical tests to a hospital that may not accept letters of protection. Although you have a doctor's recommendations, you may be unable to receive the costly treatment you need.
The insurance company may even use a letter of protection against you. They may claim that your doctor is biased because he or she wants to get paid. Your doctor would know the severity of your injury and whether you may need future medical care, which could influence the amount awarded in compensation in a personal injury case.
Get Answers to Your Legal Questions
If you were harmed in an accident and have insufficient insurance to cover your medical bills, contact our legal team at Gordon & Partners. We have years of experience helping our clients pursue maximum compensation for their damages. We know how stressful it can be to get the treatment you need.
We are ready to guide you through the legal process and help you build a strong case for compensation. There are no upfront fees if you have a viable case. We only get paid if you win.
Request a free, no-obligation consultation today. 1 (855) 722-2552.