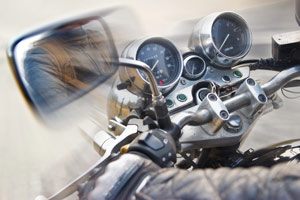 Last year, there were 9,914 motorcycle crashes resulting in 554 fatalities on Florida roads. The state has consistently remained in the top three for motorcycle fatalities and accidents.
This Motorcycle Safety Awareness Month, the Florida Department of Highway Safety and Motor Vehicles (DHSMV) is reminding all drivers that motorcyclists share the same road as passenger vehicles, as well as the same rights and responsibilities. All motorists should be looking out for each other, obeying traffic laws, and exercising caution when driving near motorcycles.
In May, the Florida DHSMV is also recognizing Bicycle Safety Awareness Month. Officials urge all drivers to act cautiously when sharing the road with bicyclists. Last year, there were 7,111 bicycle crashes across the state, resulting in 135 fatalities. The state legally defines bicycles as vehicles, and they share the same rights and responsibilities as motor vehicles on all public roads except for expressways.
Safety Tips for Motorists
The Florida DHSMV encourages motorists to follow these motorcycle and bicycle safety tips:
Never drive directly beside a motorcycle in the same lane.
Never follow immediately behind a motorcycle or bicycle. Allow a four-second safety zone between them and your vehicle, more if weather and road conditions are poor.
Motorcyclists and bicyclists should also take steps to best protect themselves when riding on Florida roads:
Motorcyclists should participate in the Florida Rider Training Program to learn safety strategies for riding on Florida roads.
Wear appropriate gear to improve crash protection, including helmets, eye protection, protective jackets and proper footwear. Choose clothing that is bright to improve your own visibility.
Do away with distraction. Keep your hands on handlebars at all times, and do not use cell phones or headphones while riding.
motorcycle accident injuries are often severe and may require extensive medical treatment. The motorcycle accident attorneys of Gordon & Partners will pursue your claim, working to maximize compensation to pay for your medical bills, lost wages, and pain and suffering. Our personal injury lawyer s charge no upfront fees if we take on your case and your initial consultation is free of charge.
Call 1 (855) 722-2552 or complete our Free Case Evaluation form now.