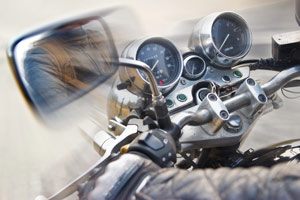 If you've recently obtained a motorcycle endorsement or license, youre ready to hit the road! However, most novice riders are not always prepared for their first time on a motorcycle, even if they obtained their license.
In 2013, motorcycles and mopeds accounted for more than three percent of all Florida motor vehicle accidents that resulted in injuries. About 11 percent of all fatal motor vehicle accidents involved motorcycles.
If you or someone you love has been injured or wrongfully killed in a motorcycle accident , contact the knowledgeable motorcycle collision attorneys at Gordon & Partners. Our injury attorneys have experience handling motorcycle accident claims and can help you and your family get justice.
Call 1 (855) 722-2552 or fill out an online contact form for a FREE case review.
Motorcycles can be fun, especially during the warm summer months when riding conditions are ideal. The key to staying safe though, is avoiding risks and being prepared for difficult situations.
Below are some motorcycle safety tips for new riders:
Choose a bike you can handle. When shopping for a motorcycle, choose one that is comfortable and fits you. You should be able to easily rest both feet flat on the ground and your handlebars should be within easy reach. Also, think about CCs (cubic centimeters related to the power and speed of the motorcycle); some bikes are better for highway while others are better suited as commuter bikes.
Use your head and always wear a helmet. No matter that Florida does not require riders over the age of 20 to wear a helmet, you should always use one.
Avoid bad weather. In Florida, the weather can go from sunny to rainy in less than an hour. Be sure to check the weather before heading out, and have a plan ready in case of bad weather.
Watch for road hazards. From sand, to wet leaves and potholes, make sure you slow down and avoid road hazards. When crossing railroad tracks, approach as close to the right angle as possible to reduce the chances of skidding.
Be alert. About 60 percent of the time, other drivers are at-fault for motorcycle collisions. Be alert and prepared for careless drivers.
Motorcycle riding can be fun, but dangerous, even for experienced riders.
The motorcycle accident lawyer s at Gordon & Partners have seen first-hand the affects of motorcycle crashes and the lifelong consequences victims endure.
If you or someone you love has been seriously hurt in a motorcycle wreck caused by careless driver, contact the lawyers dedicated to fighting for the rights of the injured.
Call 1 (855) 722-2552 or fill out an online contact form.