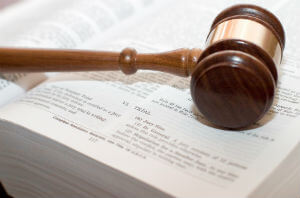 Personal injuries arise from a variety of incidents, including car crashes, slip and fall accidents, product liability and other causes.
Victims often have a great deal on their plates when trying to determine what to do next and how to recover from their injuries. It is likely that you have questions about how to recover the compensation you need to cover medical bills, lost wages and other damages you have suffered from their injuries.
Our personal injury attorneys in West Palm Beach have answered some of the most common questions regarding personal injury cases below. If you have additional questions or would like information specific to your claim, do not hesitate to contact us for a free, no obligation consultation.
Do I Have a Personal Injury Case?
To have a valid personal injury case, it is critical that you prove that someone else's negligence caused the accident that caused your injuries. To do this there are four elements of negligence that must be proven:
Duty: In certain situations, one party owes a legal duty to another. It is his or her duty to act reasonably to prevent harm to others. This duty may arise in several situations, such as motorists who must follow the rules of the road or a doctor who must provide care within the standards established by the medical community.
Breach of Duty: If duty is established, it must be proven the at-fault party breached his or her duty through negligence or reckless actions. This may include violating a law by driving distracted or failing to diagnose a medical condition that others with similar training would have identified.
Breach of Duty Caused Injury: For a valid case, the defendant's breach of duty must have directly caused the injuries you suffered. This will require detailed evidence, and insurance companies will do everything they can to disprove your claim.
Damages: If all of the previous conditions are met, you must also prove that you suffered damages due to your injury in order to recover compensation. Damages may include medical bills, lost wages, and pain and suffering.
What Types of Compensation Can I Get?
Every personal injury claim is unique, so any compensation awarded will be determined using the facts of your accident and injury.
Depending on the circumstances of your case, you may be able to recover compensation for both economic and noneconomic damages related to your injury.
Economic Damages
Economic damages include the monetary expenses associated with your injury for which you can be reimbursed. This may include:
Doctors' appointments
Hospital stays
Prescription medications
Therapy
Appointments with specialists
Lost wages from missed time at work
Damage to personal property
Noneconomic Damages
Noneconomic damages are those without an express monetary value, which makes them more complicated to value and recover. Noneconomic damages may include:
Physical pain and suffering
Mental anguish
Lost ability to earn the wage you used to or any income at all
Loss of enjoyment of life
Punitive Damages
In rare cases, punitive damages may be awarded if the at-fault party is found guilty of gross negligence or intentional misconduct.
These damages serve as the court's way of punishing the at-fault party and discouraging others from engaging in the same negligent acts.
How Much is My Case Worth?
There are several factors that will be considered when determining how much your case is worth and the level of compensation you may be entitled, including:
The severity of your injuries – More severe injuries will require more medical care and will have a greater impact on your life. For these reasons, more severe injuries typically allow for more compensation.
Past injuries or medical conditions – The insurance company will do everything possible to attempt to limit its payment for your claim. If you have pre-existing injuries or a past medical history, this could potentially limit the compensation you can recover.
The facts of the accident – The facts of the accident, including what happened and how it happened will play an important role in determining your compensation award. If your actions partially caused your injuries, your compensation will likely be reduced.
Insurance limits – Claims with your insurance company can only be paid out up to the limit of your policy.
Damage Caps – Florida Statutes 766.118 states that noneconomic damages in medical malpractice cases are capped at $500,000 or one million dollars if the individual was killed or left in a vegetative state. Punitive damages are capped at three times compensatory damages or $500,000, whichever is greater.
What If I Was Partially at Fault for My Injuries?
According to Florida Statute 768.81, a jury may assign a plaintiff proportionate blame for the accident that caused his or her injury if it was found he or she acted negligently and contributed to the accident.
This is known as Florida's comparative fault law and it means a victim's compensation can be reduced by the percentage of fault he or she had in causing the accident that caused his or her injury.
For instance, if you were awarded $60,000, but were found to be 10 percent at fault for the incident, your award would be reduced by 10 percent to $54,000.
Insurers also follow comparative fault principles when determining a payout for an injury claim.
How Long Do I Have to File a Case?
If you wish to file a personal injury claim in Florida, you must do so within the state's statute of limitations. The statute of limitations sets a deadline for filing a legal action. Any action must be filed with the court within the statute of limitations, or you risk having your case thrown out and losing your ability to recover compensation for your injuries.
Florida Statute 95.11 details the following statutes of limitations for various personal injury cases:
General personal injury resulting from negligence: four years
Product liability: four years
Medical malpractice: two years
Wrongful death: two years
In general, the statute of limitations will begin to run on the date of the injury, or the date the plaintiff discovers, or should have discovered through reasonable care, that the injury was caused by negligence.
In wrongful death matters, the statute of limitations begins on the date of death, except when caused by medical malpractice – then the medical malpractice statute is applicable.
If the victim is a minor or incapacitated adult, the statute may be tolled, or delayed, until the minor reaches age 18 or the incapacitated person's disability is resolved. Nevertheless, all actions must be initiated within seven years of the incident date.
Will My Personal Injury Case Go to Trial?
Every case is unique and the process for resolving a claim will vary for each client. In general, most personal injury cases are resolved outside of court through a settlement.
However, if our team is unable to reach a fair settlement with the at-fault party's insurer, your case may go to trial. This may need to happen if the insurer is denying your claim or their responsibility in the matter.
Preparing a case for trial and all legal proceedings can take years. However, our team will never advise you to take any actions that are not in your best interest. We are solely focused on helping you recover the maximum compensation you need to recover from your injuries.
Do I Need a Personal Injury Lawyer?
Hiring a West Palm Beach personal injury claims attorney is a smart step, as managing the process yourself can be overwhelming, especially if you have been seriously injured.
The attorneys at Gordon & Partners have more than 200 years of combined legal experience and have been helping injury victims throughout South Florida since 1993.
We know what it takes to build a successful claim that will help you obtain the maximum compensation you deserve. We will assist you with managing all areas of your claim, including:
Investigating your claim and gathering the necessary evidence
Working with industry experts to obtain the evidence we need to support your claim
Handling all communication with the insurance company, including negotiations
Filing a personal injury lawsuit
Representing your best interests throughout the entire process
How Much Will It Cost to Hire a Personal Injury Attorney?
At Gordon & Partners, there is no cost to hire our firm to handle your personal injury case. Our attorneys only work on a contingency fee basis.
This means it does not cost you anything to initiate your personal injury claim. We only take a fee percentage if we recover compensation for your claim, and in that case, we only charge a percentage of your award.
We also offer free, no-obligation legal consultations for personal injury victims. This provides an opportunity to review the details of your claim and determine if you have a case.
If you have been injured because of another's actions and believe you have a personal injury case, do not hesitate to contact Gordon & Partners today to schedule a free. No obligation consultation.
We will discuss your claim and investigate the circumstances surrounding your injury. If we take your case, we will work tirelessly on your behalf to help you obtain the maximum compensation you deserve for your injuries.
Call 1 (855) 722-2552 or complete a Free Case Evaluation.