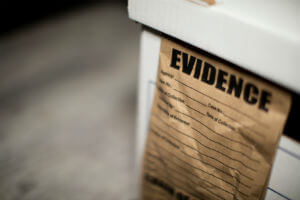 For your personal injury case to be successful, you must establish who was at fault for the accident or incident that caused your injury. This requires several pieces of evidence to support your claim that the at-fault party was negligent.
The West Palm Beach personal injury attorneys at Gordon & Partners work to gather the evidence our clients need to support their claims and recover maximized compensation for their medical bills, lost wages, and pain and suffering. Contact us today to find out how we can help you.
Proving Your Case
In order to prove negligence in a personal injury case, these four elements must be supported by evidence:
A duty of care was owed by the at-fault party to the injury victim. A duty of care is an obligation that one party does not cause harm to another. This duty can arise in many different scenarios, such as in traffic where all motorists have a duty to follow the rules of the road.
A duty of care was breached. This means the person who owed you a duty of care failed to uphold his or her obligation to keep you safe. A breach is usually judged by what a reasonable person would have done in a similar setting. For example, a reasonable person would have stopped at a red light rather than run through it.
The breach of duty caused your injury. The injury would not have occurred if the at-fault party behaved as a reasonable person would in the scenario leading to your injury.
You suffered damages due to the negligent party's actions. To recover compensation, you must have suffered damages from your injury, such as medical bills, lost wages, and pain and suffering.
Evidence to Support Your Case
The following are various types of evidence that are useful in supporting negligence claims in personal injury lawsuit s.
Copies of the Accident Report
If you sustained an injury in a car accident, an accident report was likely filed. These reports are valuable to your case, as they include details from the scene, show a law enforcement officer's perspective on the cause of the accident and may identify who was at fault.
If you suffered a slip and fall accident at a business, obtain a copy of the accident report from management.
Medical Records
Request copies of medical records from any health care provider you visited regarding your injury. This includes emergency room and hospital records. Your medical records will detail how severe your injuries were and link them to the accident.
Medical records can also be obtained from your primary care physician to illustrate the quality of your health prior to the accident. This will work to demonstrate the injury's impact on your life.
All medical bills, receipts, prescriptions and other medical statements should also be kept, as you may be reimbursed for any related medical expenses you have paid.
Documentation of Missed Work
Your personal injury may require you take time off work to recover, whether temporarily or indefinitely.
Your treating physician can provide a statement with dates you were off work due to injury. Your employer can provide a statement detailing your pre-accident earnings and how much you lost due to your time recovering from your injuries.
Photos
If possible, photograph the accident scene. Take pictures of:
All vehicles
Road conditions
Traffic signs and signals
Injuries
Property damage
Skid marks
Communication Records
Insurance adjusters will be in touch with you after your accident. Keep a detailed log of all communication you have with the insurer. It is best to have communication by email, so you have a written record of all that was discussed.
Witness Statements
If anyone witnessed your accident, obtain their contact information. Your personal injury attorney may contact them to provide a statement about what they saw.
Our Personal Injury Lawyers will Help Prove Your Case
The Florida personal injury attorneys of Gordon & Partners will work tirelessly to prove fault in your personal injury case to help secure the maximized compensation you deserve for medical bills, lost wages, and pain and suffering.
We offer free, no-obligation consultations to discuss your personal injury claim. Our personal injury attorneys work on a contingency basis and are only paid if we recover compensation for you.
Call 1 (855) 722-2552 or complete our Free Case Consultation form now.