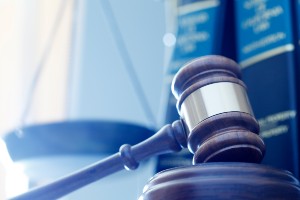 The reasonable person standard is often applied in a personal injury case to assess whether negligence caused or contributed to an accident and resulted in injuries and damages.
Our lawyers at Gordon & Partners have helped many injury victims prove fault and establish negligence in cases since 1993. To see if the reasonable person standard is relevant to your circumstances, get in touch with our firm to schedule a risk-free consultation.
The Reasonable Person Standard in Negligence Cases
Negligence ensues when a party fails to behave with the same level of care that a reasonable person would have under the same or similar circumstances. The reasonable person is a fictional individual who approaches any situation with the proper amount of caution before sensibly taking action.
It is an objective standard used by the courts and juries to decide whether a party's actions or inactions are found to be negligent. However, mistakes can happen. If an error is deemed reasonable under the circumstances, a party may not be held liable. A party could be considered negligent only if it is clear how a reasonable person would have behaved and the party failed to act based on that standard.
Examples of Actions a Reasonable Person Would Take
Whether a party acted reasonable or not will also depend on whether he or she owed a duty of care to the injured victim. Examples of actions a reasonable person would have done include the following:
A reasonable person would obey traffic laws to avoid harming others on the road. If a party ran a red light, which caused a crash and led to the victim's injuries, he or she may be found negligent in accordance with the reasonable person standard.
A reasonable person would maintain their property in a safe condition and take steps to warn guests or visitors of the existing hazards. If a party failed to regularly inspect his or her property or fix any known hazards within a sufficient time frame, he or she may be found negligent.
A reasonable person would secure his or her dog with a lease while in a public place. Even when it is not a legal requirement, the owner of a dog would be expected to use a lease as an extra caution to prevent a dog bite or attack. A party who fails to do so may be found negligent.
Are There Exceptions to the Reasonable Person Standard?
If the case involves a child, children are typically not expected to act as a reasonable adult would act. A child's actions or inactions are compared to other children who are the same age and share similar experiences. The courts hold children to a modified standard since they have less knowledge and experience. A child may not yet have the capability to know the consequences of his or her actions.
However, if a minor engages in adult activity – such as operating a vehicle – his or her actions or inactions could be held to the same standard as an adult.
Contact a Lawyer to Set Up a Free Consultation
Injured in an accident involving negligence? You may be able to seek compensation for your damages, which could include medical expenses, loss of income, pain and suffering, and more.
A personal injury lawyer in West Palm Beach is prepared to review your situation and discuss your potential legal options during an initial consultation. This meeting comes at no cost or obligation to you. If we validate your case and you decide to move forward with our firm, we charge no upfront fees.