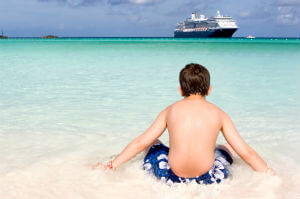 Cruise ships are supposed to be relaxing places with entertainment, delicious food, luxurious accommodations and fantastic views of the majestic water. However, those who pay close attention to the news know cruise ships are not always floating paradises.
Many types of injuries occur on cruise ships. Some cruise ship passengers experience food poisoning, while others are injured as a result of rocky waters, slipper floors, sexual assault or staff negligence.
If you are injured in any way while on a cruise, contact our cruise ship injury attorneys . We will analyze the circumstances of your injury and help you determine if you are entitled to justice and compensation for your medical bills, pain and suffering, and other damages you have experienced.
Following a cruise ship injury, you should:
1. Report the Incident
Immediately after an accident or injury on a cruise ship, you should report the incident. Cruise ships should have procedures in place for handling accidents and injuries, so it is important that you follow all protocols. Make sure to obtain copies of all accident reports for your own records.
You should also be aware that the cruise ship security and other personnel follow the company's standard procedures. Request that the cruise line documents the injury and investigates it in a timely manner.
Furthermore, you should contact the local and United States police to report the incident and make sure that the cruise line has also reported the incident to the proper authorities.
2. Be Careful What You Say and Write
After reporting your injury, the cruise line will likely investigate the accident and your injury. Though it is important to document all the details of your injury, you must be careful about what you say or include in written statements.
Everything you say and write can eventually be used against you. It will prove difficult to dispute verbal or written statements provided to the cruise line after the incident.
Because of this, it is important that you carefully state the facts as you know them. Do not embellish, lie or make up facts. Only state what you know or do not know. You also should not downplay or overplay your injuries.
3. Document Everything
Document all of the details pertaining to the injury. Describe where the accident occurred, how it occurred, if cruise ship personnel might be responsible for the injury and all other information you can remember.
If anyone observed the injury, get their name, room number and contact information. If any staff or crew members were involved or nearby when the accident happened, get their names, job positions and contact information as well.
Document the injury itself in as much detail as possible. Take photographs of the injury and the area of the ship where it occurred.
These details will bolster the merit of your case if legal action is required.
4. Immediately Contact a Lawyer
If you are injured on a cruise ship, you should contact a trusted cruise ship injury attorney as soon as possible. Our team can help ensure your rights are protected.
There are very short time limits for filing a claim for compensation after a cruise ship accident or injury, so it is vital that you contact our experienced team as soon as possible after an injury.
We will review the details of your claim and help you determine your legal options. If you are entitled to compensation, we will work to help you obtain the maximum amount you deserve. Contact us for a no cost, no obligation consultation today. We do not get paid unless we obtain compensation for you.
Fill out our Free Case Evaluation form or call 1 (855) 722-2552.