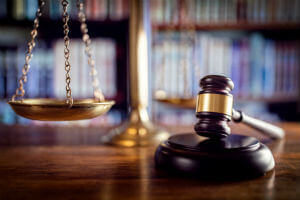 If you have been involved in an accident and have sustained serious injuries, you may be considering filing a personal injury claim against the at-fault party. However, pursuing a personal injury case can be complex if you are unfamiliar with the process and do not have a strong advocate on your side.
This is why you should consider contacting one of our qualified personal injury attorneys in West Palm Beach for legal help. We understand that every personal injury case is different, but there are certain steps accident victims can expect to recover compensation as outlined below.
1. Meet with An Attorney
It is important to retain a qualified attorney who can help you as soon as possible. Your attorney can give you important guidance to help strengthen your claim, such as seeking medical attention and following your doctor's orders. Additionally, he or she can gather information to help determine the full extent of your damages, such as:
Medical bills
Medical reports
Prescription expenses
Proof of lost income
Summary of pain and suffering
2. Investigation of Your Case
If you decide to move forward, your personal injury attorney will conduct a detailed investigation of the accident scene to prove negligence occurred in your case and determine whether you have a viable claim against the at-fault party. He or she will review the following information:
The police or accident report
Photographs or video footage of the accident scene
Witness accounts
Medical records and bills
Employment history and any lost wages
Your lawyer will work to identify all liable parties involved in the accident. He or she may work with accident reconstruction experts to understand how the accident occurred and medical specialists to determine the severity of your injuries. We can also review relevant state and federal laws to determine if any were violated by the at-fault party.
3. File an Insurance Claim or Demand a Settlement
Your lawyer can help you file an insurance claim to pursue compensation for the damages that you sustained. He or she can prepare a demand letter that outlines your case, states the extent of your injuries and damages, and demands full compensation for these damages. The insurance company will review this information and reject the demand, accept it or propose a counteroffer. If another offer is made, an experienced attorney can discuss whether accepting it is in your best interest or if you should proceed with a personal injury lawsuit .
4. File a Personal Injury Lawsuit
If your case did not settle, your next option is to file a personal injury lawsuit. Your personal injury attorney will prepare this legal document and state the facts for which you have the legal right for recovery. In Florida, the statute of limitations for personal injury lawsuits is within four years from the date of the accident. Your lawyer will make sure your claims, court documents and other paperwork are correct and filed before the deadline passes.
5. Fact-Finding and Discovery Phase
During this phase, your attorney and the other party's attorney will gather further evidence in the case. Each party can ask for information from the other side about what evidence they plan to present. They may also collect depositions or statements from witnesses and seek information from third parties.
6. Mediation and Negotiation Period
Mediation may happen at this stage or perhaps earlier in the process. Mediation is a process in which you and the other party work with a neutral third party in an attempt to resolve your case without further litigation. The mediator tries to uncover your interests and explain what weaknesses your case may have so that you have a clearer picture about your case. If you reach a settlement, this is put in writing and your case is dismissed.
7. Go to Trial
If the case has not settled at this point and has not otherwise been resolved, it proceeds to trial. Your attorney will present information to a judge or jury through testimony and evidence. The other party's attorney can cross-examine witnesses and present their own witnesses and evidence. If the judge or jury determines that the other party was negligent, they will then calculate the value of damages to award.
8. Appeal the Decision
The losing party may decide to appeal a case if it is not satisfied with the outcome or believes that a mistake was made at the trial level. The appeals process allows either party to ask a higher court to review the judgement and overturn it. An attorney can help pursue your best interests in your case.
Contact Gordon & Partners for a Free Consultation
To learn more about your legal options, it is important that you speak with an experienced attorney. The lawyers at Gordon & Partners are well-versed in personal injury law and can explain your rights to you.
Our firm offers a free, no-obligation consultation to help you determine if you may be entitled to compensation. We work on a contingency fee basis, so you owe us nothing for our services unless we recover compensation on your behalf.
Call 1 (855) 722-2552 or fill out our Free Case Evaluation form to get started.