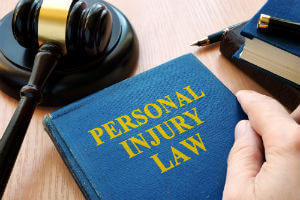 If you have suffered an injury due to another's negligence, you may be entitled to pursue compensation for the damages you experienced.
Contact Gordon & Partners's accomplished team of West Palm Beach personal injury attorneys to learn more about your options for obtaining the compensation you deserve. We will provide you with a free, no obligation consultation to review the details of your claim and determine if you have a case against the at-fault party.
To get started, there are certain steps that you can take to help support your claim and recover the compensation you deserve:
1. Take Action as Soon as Possible
If you have been injured in an accident caused by another's negligence, it is important that you do not hesitate to take action.
Every state has a statute of limitations that dictates the time you have to file a personal injury claim. In Florida, the statute of limitations for personal injury claims is four years from the date of your accident or the date you discovered your injury, according to Florida Statutes § 95.11.
You must file your claim within the four-year statute of limitations. If you fail to file your claim within this timeframe, you will lose the right to pursue compensation from the at-fault party.
2. Get a Medical Evaluation
Always seek medical care following an accident. Even if injuries are not apparent right away, you may still be hurt. A medical evaluation will discover any injuries caused by the incident and link them to the accident.
When you visit your health care provider for your initial medical examination, inform him or her that you were involved in an accident. Be sure to provide your attending physician with all of the details regarding your accident and any symptoms you may be experiencing. Provide accurate information regarding your condition and do not exaggerate or downplay its severity.
Additionally, you should always follow the recommended treatment plan your doctor has prescribed. Always go to follow-up appointments and stick to your doctor's orders. If you fail to do so, insurance companies may try to reduce your claim's compensation or deny it altogether by claiming your inaction worsened your condition.
3. Hire an Attorney
Although you are not required to hire legal representation after an accident, it is always in your best interest to consult with a personal injury attorney.
Consulting with a personal injury attorney may provide you with a more informed outlook about your legal options after your accident. Your attorney will review your claim to determine if the other party is at fault for the accident and is liable for any injury or damage to personal property you suffered.
Additionally, an attorney will help you build a case that supports your claim by gathering evidence and interviewing witnesses to show the other party is at fault for your injury. Your attorney will act as your representative when dealing with insurance companies and other attorneys hired by the at-fault party.
An attorney will help you negotiate a fair settlement that accurately compensates you for your injury and losses, while also making decisions that reflect your best interests.
4. Learn About the Legal Process
If you are filing a personal injury claim after being involved in an accident, it is important that you understand what to expect.
Although your attorney will guide you through filing a personal injury lawsuit, be sure to ask him or her any questions you have about the legal process. Some useful questions you may want to ask your attorney include:
What is the most important thing for me to do?
How will you handle my claim?
How should I interact with an insurance company?
How long will it take for my claim to settle?
How much is my claim worth?
5. Give Your Lawyer Details
Throughout the claims process, be sure to stay in touch with your personal injury lawyer to keep him or her updated on your medical treatment and rate of recovery.
Provide your attorney with details about the medical treatment you are receiving and inform him or her if your injuries have improved or worsened. Be sure to tell your attorney about any additional diagnoses you receive during the course of your medical treatment.
Your attorney may need your medical records or personal information to prepare your claim before negotiating with insurers or building a case to present during a trial.
6. Collect Detailed Evidence
Evidence is a key part of every personal injury case. Because of this, it is important that you keep all documents and other information relating to your injuries and case. This includes:
Medical records
Diagnostic and test results
Prescriptions for medications
Medical bills
Documentation of lost wages
Accident report
Photos of the accident scene and your injuries
After the accident, take detailed notes to help you remember the event and detail the course of your recovery. Your attorney may want you to keep a record of the symptoms you experience throughout the recovery process and notes about your doctors' visits.
Additionally, you should keep records of any time you communicate with an insurance company. This should include detailed notes of what was discussed and when you were contacted.
7. Do Not Speak About Your Case
One of the most important things you can do to help your personal injury claim is to only discuss it with your attorney.
Do not discuss your case with others, such as friends, family members or people you work with. If you do, these people could potentially be asked to testify about the details you discuss with them.
Also, refrain from posting on social media about the accident or your injuries. If you do, your comments could potentially be used as evidence against you.
Additionally, you should only let your attorney handle communications with the insurance company, as he or she will know how to protect your rights when dealing with an insurer.
Contact Our Personal Injury Lawyers Now
Although being injured in an accident can be a traumatic and overwhelming time in your life, it is important that you take steps to protect your personal injury claim.
By working with a skilled personal injury attorney, your best interests will be safeguarded throughout the legal process.
At Gordon & Partners, our legal team consists of skilled personal injury attorneys with decades of experience representing victims of negligence.
Do not hesitate to contact us to review your claim during a free, no obligation consultation. We will advise you about whether you have legal options available for your situation. We provide all of our services on a contingency basis, so you only have to pay us if we recover compensation for you.
Complete our Free Case Evaluation form to get started.