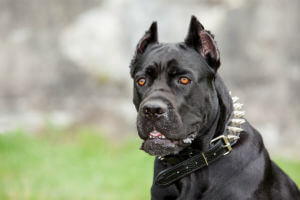 Young children are at the highest risk for dog bites during the summer and are particularly vulnerable to bites to the head and neck regions, according to a dog bite study published in Otolaryngology-Head and Neck Surgery. Approximately one percent of all emergency room visits every year are due to dog bites, which includes about 44,000 cases each year for facial injuries.
The researchers evaluated 84 cases of dog bites that occurred over an eight-year period. They found that most injuries were caused by the family pet and many occurred during the summer.
As the risk for dog bites increases during summer months, it is vital that you and your family take extra precautions if you are near a dog. Those who have been bitten by a dog can contact our West Palm Beach dog bite attorneys to get more information about their possibility to recover compensation for medical bills, pain and suffering, disfigurement and scarring, and more.
5 Tips to Avoid a Dog Bite
According to the CDC, men and children between the age of five and nine are more likely to be bitten by a dog. The CDC also reports that familiar dogs are responsible for more than half of dog-bite injuries. Most of these bites occur at home.
Additionally, when there are multiple dogs in the household, adults are five times more likely to be bitten than adults in homes without a dog.
If you live in a household with a dog or will be visiting one this summer, follow these tips to help prevent an attack.
1. Do Not Approach an Unfamiliar or Unleashed Dog
People should avoid approaching an unfamiliar dog. Additionally, they should avoid approaching a dog that is not on a leash. The dog may be nervous, hungry or subject to other factors that could make it more likely to bite.
2. Ask Permission Before Petting a Dog
Teach children not to pet a dog before getting permission from the dog's owner. Owners may know if their pets are safe around kids and others.
3. Do Not Harass a Dog
Avoid pulling a dog's tail or other part of its body. Do not bother dogs at times when they have protective instincts, such as when they are eating, sleeping or caring for puppies.
4. Do Not Hug or Kiss a Dog
Many young children want to run up to a dog and hug it tightly. However, many dogs bite when people approach them in this nature.
5. React Appropriately
If you or your child is confronted by an unfamiliar dog, it is important to react appropriately to minimize the dog bite risk. For example, do not run, yell or scream. Instead, stand still and stay quiet when approached by an unfamiliar dog.
Dog Bite Laws and Owner Liability
Florida law imposes strict liability on a dog owner whose dog bites another individual. This means the dog owner is held responsible for any damage done by their dog. The victim does not have to show that the dog owner was negligent or had any former knowledge of the viciousness of the dog.
In order for strict liability to apply, the following criteria must be met:
The dog damaged another person
The person was in a public place or lawfully in a private place, including the dog owner's property, when the dog bite occurred
However, Florida law allows the amount of damages to be reduced by the percentage that the victim's own negligence contributed to the biting accident. This means that if the victim teased the dog or attempted to play rough with the dog, the liability of the dog owner may be lessened, but he or she can still be held liable for some of the damages.
Contact Our Dog Bite Attorneys
Dog bite cases often involve extensive injuries, including severe bites to the face and neck and other portions of the body. These bites may require emergency medical intervention and the need for surgery or facial reconstruction.
If you have been injured by a dog, contact an experienced personal injury attorney in West Palm Beach. our attorneys can discuss your case during a free consultation and identify your options for recovery. We do not collect attorneys' fees until you have a successful resolution of your claim.
Call 1 (855) 722-2552 now to schedule a free consultation.