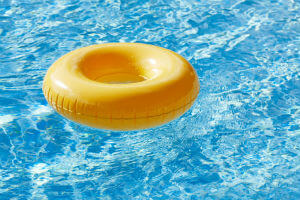 When the summer heat increases, so do the dangers associated with pools and open-water activities. According to the Florida Department of Health, the state has the nation's highest rate of drowning deaths for children 14 and under.
Drowning and near-drowning accidents can lead to severe brain damage, long-term disabilities, traumatic brain injuries and even death. Because of this, Florida law requires property owners to take special precautions to prevent drowning deaths.
The West Palm Beach personal injury lawyer s at Gordon & Partners have been committed to protecting the rights for the injured since 1993. Contact us to find out how we can help you in your swimming pool injury case.
Types of Drowning
Not all drowning situations are alike. Some of the various types of drowning include:
Wet Drowning
A wet drowning is the classic situation most commonly thought of as drowning. A person's lungs fill with water, making the person unable to breathe. Signs of wet drowning may include active signs, such as splashing and shouting while others are more passive in nature. Some cases are fatal.
Dry Drowning
Some drowning deaths occur without water filling up the lungs. Dry drowning occurs when a person breathes in water, which causes the larynx to spasm and close, preventing air from getting into the lungs. The individual may drown because the lungs are not getting the necessary oxygen.
Secondary Drowning
Secondary drowning occurs after being submerged in water. If water gets into the lungs, it can remain there, irritating the lungs' lining and allowing more liquid to build up.
Symptoms of secondary drowning may not appear until hours or a full day after being in the water and include changes in the person's respiratory rate, difficulty breathing, coughing and chest pain.
Near-Drowning
Near drowning occurs when a person almost dies from suffocating under water. Individuals will need medical attention even if their situation was not fatal. This type of drowning occurs when a person is unable to breathe under water for a substantial period of time and the lungs do not receive the oxygen they need. Near drowning may be caused by such factors as:
Not being able to swim
Experiencing panic in the water
Leaving children unattended by the water
Consuming alcohol while swimming or on a boat
Suffering a medical condition while on or in the water
Near drowning incidents can cause severe health complications. As a result of oxygen deprivation, an individual could develop:
Brain damage
Acute respiratory distress syndrome
Pneumonia
Permanent vegetative state
State Regulations for Swimming Pools
Because swimming pools can be dangerous, Florida law requires swimming pool owners to equip their pools with a variety of safety features.
Residential Pools
In 2000, the Florida Legislature enacted the Residential Swimming Pool Safety Act (Florida Statute Chapter 515) to combat the significantly high rate of drownings and death in the state.
Legislators determined that supervision is the key to preventing submersion incidents and that if there is not adequate supervision at a pool, there should be safety features in and around the pool to help deny, delay and detect unsupervised entry into a swimming pool, spa or hot tub.
As a result, all new residential swimming pools must have at least one of the following safety features in order to pass final inspection:
The pool must be isolated from the house by a barrier
The pool must have an approved safety cover
All doors and windows that provide access to the pool, must have an exit alarm
All doors providing direct access to the pool must have a self-closing and latching device
A pool alarm with surface sensors that alert when there is unauthorized entry into the water
If the residential pool owner chooses to utilize a barrier, the barrier must meet the following requirements:
Be at least four feet high
Not have any openings, indentions, protrusions or structural components that would allow a child to get through
Be placed around the perimeter of the pool separate from any other fences or walls in the yard, unless those barriers meet these requirements and the wall does not have any doors or windows that provide access to the pool
Ample space between the water's edge and the barrier
Gates must open outward, away from the pool and be self-closing and self-latching
No way to climb over the barrier
Commercial Pools
Similarly, public swimming pools and other commercial pools must also comply with Florida law. However, commercial establishments are held to even higher standards than owners of residential pools.
The required safety features for public swimming pools include:
An anti-entrapment system that meets established standards
A safety vacuum release system that stops operation, reverses flow or releases suction if a blockage is detected
Fences that are at least four-feet high and are equipped with self-closing and self-latching gates
Slip-resistant decks and walkways and are at least four feet wide
Ladders, steps or swim-outs for every 75 feet of the perimeter of the pool
A room designated to store chemicals that is not accessible by unauthorized individuals
Owners must also have a permit to operate a public swimming pool.
Liability for a Swimming Pool Drowning in Florida
Commercial pool owners may be held legally responsible for a swimming pool accident like a drowning if they fail to provide a safe environment for visitors.
personal injury lawsuit s filed for swimming pool accidents are often based on the principle of premises liability, which holds property owners liable for injuries that occur on the property as a result of negligence. This could include:
Poor supervision
Improper drains
Improper signage
Lack of appropriate barriers
This type of case requires proof that the owner breached his or her duty to maintain a safe pool area and that an injury was caused by this breach.
Commercial guests are typically owed the most care, followed by social guests. Trespassers are owed the least duty as property owners are only required not to take intentional action to cause harm to them. One exception to this rule is the attractive nuisance doctrine.
Attractive Nuisance
Children are often too young to appreciate the risk that some locations pose. For this reason, Florida law imposes liability on property owners who maintain an attractive nuisance.
An attractive nuisance is an object or condition on a property that makes children curious and drawn to the property. Pools are very attractive to children and are therefore a common attractive nuisance.
Property owners have a legal duty to provide extra precautions to keep children away from any attractive nuisances. Unlike trespassers, if a child wanders onto another's property without an invitation, the property owner will be held liable for any resulting injuries to the child.
If you have suffered an injury at a pool or lost a loved one to a drowning accident, you may have legal options and may be entitled to compensation.
Contact Gordon & Partners to schedule free and confidential consultation to discuss your claim. We only recover payment for our legal fees if you recover for your injuries.
Our personal injury lawyers aggressively pursue the maximum compensation our clients deserve.
Complete a Free Case Evaluation form or call 1 (855) 722-2552.