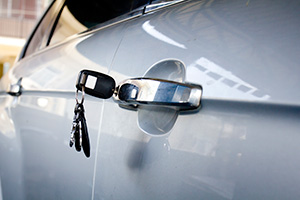 Tens of millions of vehicles have been recalled in the last few years, and the vast majority of those vehicles have not been fixed.
Consumers for Auto Reliability and Safety (CARS), one of the country's largest consumer advocacy groups released an extensive report detailing how companies such as CarMax sell vehicles that have open recalls.
Motorists who are driving vehicles with open recalls, such as Takata defective airbags, are in danger of suffering serious injuries.
Gordon & Partners auto accident lawyers are currently investigating accidents involving recalled vehicles.
Call 1 (855) 722-2552 today to get justice.
Dealers Continue to Sell Cars With Open Recalls
CARS accused CarMax of using deceptive advertising practices to encourage consumers to purchase vehicles with uncompleted recalls. However, CarMax is not the only culprit to sell dangerous used cars to unsuspecting consumers.
Dealerships all over the country both large and small, as well as online auto platforms, have been providing vehicles for sale without completing the open recalls and without informing the customers about the dangerous car they may be purchasing.
Additionally, when a car is purchased used, the new customer will not receive the recall notices issued by the manufacturers. Consumers have to do their research to ensure that they are purchasing safe cars.
The easiest and most reliable way to find out if a car has been recalled is to identify the Vehicle Identification Number (VIN) and then go to the National Highway Traffic Safety Administration's recall website.
The national safety agency provides an easy to use interface at https://vinrcl.safercar.gov/vin/ for consumers who want to identify if their car has any open recalls. The website provides information about safety recalls that are still open.
Aggressive Recall Accident Lawyers
Gordon & Partners attorneys work hard to defend the rights of injured car accident victims and their loved ones.
Our injury lawyers have decades of experience helping car accident victims hold negligent drivers and insurance companies responsible for the harms they have caused.
Call 1 (855) 722-2552 today or use Live Chat .