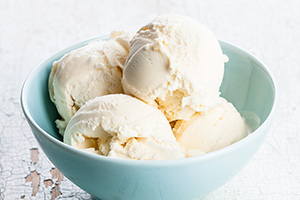 Just weeks after opting to pull some products off the shelves, Blue Bell Creameries has decided to recall all of its ice cream products amid Listeria monocytogenes (Listeria) concerns.
On March 13, the U.S. Food and Drug Administration announced that they would be investigating a bacterial outbreak linked to ice cream products from Blue Bell Creameries.
According to the Centers for Disease Control & Prevention and the Kansas Department of Health and Environmental, five people were treated at a hospital in Kansas for a strain of Listeria. Some of them had consumed milkshakes that contained Blue Bell ice cream. Three people succumbed to the infection.
During routine product sample testing at a distribution center in mid-February, the strains of Listeria were found to have contaminated a machine. The Texas Department of State Health Services also collected their own samples and found that Scoops, a Blue Bell ice cream product, tested positive for Listeria.
The voluntarily recall issued on April 20 by Blue Bell includes ice cream, frozen yogurt, sherbet and other frozen treats. The products being recalled were distributed in 23 states, including Florida.
Were committed to doing the 100 percent right thing, and the best way to do that is to take all of our products off the market until we can be confident that they are all safe, Paul Kruse, Blue Bell CEO and president wrote in an online statement.
Those at higher risk of being infected with listeriosis include the elderly, those with weakened immune systems and certain chronic medical conditions. Pregnant women may be at risk of suffering a miscarriage, premature birth and other serious illnesses.
Some common symptoms of listeriosis include:
Fever
Nausea
Muscle aches
Gastrointestinal issues
Consumers are advised to throw away contaminated products and decontaminate any refrigerators, cutting boards, countertops and food utensils that may have been contaminated by these affected products.
Have you or someone you love fallen ill after consuming a contaminated product? Victims of substandard product manufacturing may be eligible to file a claim for their pain and suffering.
The personal injury lawyer s at Gordon & Partners can help you fight for your rights and the compensation you deserve for lost wages, medical expenses and more.
For a free case review, call 1 (855) 722-2552 or fill out a Free Case Evaluation form.