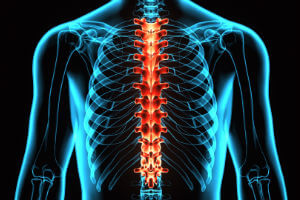 A spinal cord injury is a debilitating condition that may cause you to suffer permanent damage, including partial or complete paralysis. Whether your spinal injury arose after a car accident, a fall or another cause, you are likely facing significant medical expenses and an uncertain future.
If you suffered spinal damage during an accident caused by another's negligence, contact Gordon & Partners's West Palm Beach spinal cord injury lawyers as soon as possible.
We can discuss all your potential legal options during a free, no-obligation consultation. We understand the difficulties that accident victims often endure after a significant spinal cord injury and can help you pursue the compensation you need.
Causes of Spinal Cord Injuries
The spinal cord is a fragile bundle of nerves and tissue that connects nearly all parts of the body to the brain. It acts as the body's messenger by relaying nerve information through the central nervous system.
However, the spine can easily become damaged when it is subject to a traumatic event, such as:
Automotive accidents: Motor vehicle accidents are responsible for approximately 42 percent of spinal cord injuries, according to the National Spinal Cord Injury Statistical Center (NSCISC).
Falls: Trip or slip and fall accidents are one of the most common causes of spinal cord injuries for people over the age of 65. The NSCISC estimates that more than 26 percent of spinal cord injuries occur during fall accidents.
Violent acts: This may include gunshot wounds, stabbings, assaults, or other acts of violence. Each year, approximately 15 percent of spinal cord injuries result from acts of violence, according to NSCISC.
Recreational activities: Hard impact sports, like football or hockey, put players at risk of suffering spinal damage and account for approximately eight percent of spinal cord injuries each year, according to NSCISC.
defective products : Faulty seatbelts, airbags or other defective products can also cause spinal cord injuries.
Medical malpractice: Spinal cord injuries can also occur during medical procedures, such as neck or back surgery, birth injuries and other acts of medical negligence.
Types of Spinal Cord Injuries
Spinal cord injuries are divided into two categories:
Incomplete Spinal Cord Injuries
An incomplete spinal cord injury occurs when the spine suffers a tear or bruising or is partially severed. This type of injury can result in temporary paralysis and may cause loss of motor function or sensation.
Complete Spinal Cord Injuries
A complete spinal cord injury occurs when the spine is completely severed. The affected area of your body will lose complete motor function and sensation, often resulting in complete paralysis.
Some of the most common spinal cord injuries you may suffer during an accident include:
Tetraplegia: Also known as quadriplegia, this is the most severe type of spinal cord injury and results from damage to your cervical spinal cord. Tetraplegia eliminates your ability to move below the site of the injury and causes difficulty with bowel control, respiration and other bodily functions.
Paraplegia: This condition results in loss of movement and sensation in the lower half of your body, including your legs. Paraplegia occurs when the thoracic spinal cord is damaged and increases in severity the closer the damage is to the top of your vertebra.
Triplegia: This type of spinal cord injury results in the loss of movement and sensation in one arm or both legs. Typically, this occurs when you suffer an incomplete spinal cord injury.
Compensation for a Spinal Cord Injury
Spinal cord injuries often cause permanent damage and may affect your strength, sensation and ability to control parts of your body. Victims often require significant medical treatment and may suffer permanent debilitation.
Due to the severity of a spinal cord injury, victims may be entitled to several types of compensation, including:
Past and future medical expenses
Corrective surgery
Rehabilitation
Cost of medical assistive equipment
Cost of a caregiver
Lost wages
Pain and suffering
Loss of earning capacity
Loss of enjoyment of life
Loss of companionship
Gordon & Partners's West Palm Beach personal injury attorneys understand the difficulties spinal cord injury victims suffer after an accident. To determine an accurate amount of compensation, we will help you assess the damages you suffer and how your life may be affected as a result. We will not settle for anything less than what you deserve.
If you suffered a spinal cord injury, it is critical that you contact Gordon & Partners for a free consultation to discuss your claim. We will be able to help you understand your right to pursue compensation from the at-fault party.
We have worked firsthand with spinal cord injury victims and know the challenges they face after an accident. We will work diligently to help you receive the compensation you deserve and will only charge you legal fees if we recover compensation for your claim. There is no risk in contacting us to find out if you have a case.
Call 1 (855) 722-2552 to get started today.