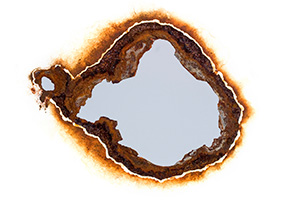 Its a safety defect that can put drivers in danger on the road. Nissan Altima owners have discovered a rust problem hiding right beneath their feet.
Now, the car manufacturer is facing a class action lawsuit for reportedly refusing to cover the cost of repairs and hiding the rust-prone floorboards from consumers.
So far, over 400 complaints have been filed with the National Highway Traffic and Safety Administration (NHTSA) about floorboards in the model year 2002 to 2006 Nissan Altima sedans.
Reportedly consumers have complained about floorboard rust and corrosion as early as 70,000 miles.
Is the floorboard in your Nissan rusting and corroding? Are there holes in your Nissan floorboards? Call our attorneys at 1 (855) 722-2552.
A big concern is how water is getting into the floorboards in the first place. Exposure to the elements is causing them to erode and peel away from the undercarriage of vehicles. In some cases, the floorboards have deteriorated to the point that the roadway is visible underneath the car.
However, Nissan doesn't consider the issue a safety defect and has yet to issue a recall. Another issue, since most of the cars are out of the company's warranty period, consumers are left to foot the bill for repairs, which can cost thousands of dollars.
Free Case Evaluation
If a product harmed you or a loved one because it was considered defective, unsafe or failed to meet design, or performance standards, you may have a product liability lawsuit.
As many of our personal injury lawyer s have been listed as Super Lawyers, Best Lawyers in America, and listed in the Million Dollar Advocates Forum, we are able to accurately answer all questions and listen to your concerns while you decide what to do next.
For a free review of your claim, call 1 (855) 722-2552 or fill out a Free Case Evaluation form.