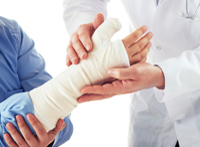 Last year, the Ice Bucket Challenge was something no one could escape, and months later new viral video challenges are still popping up. Could one of these types of challenges actually get you sued?
Although the Ice Bucket Challenge, was meant to be charitable, for some people it became a way to surprise unsuspecting individuals with a bucket of ice water. In one case, a mentally challenged teenager was told he would be participating in an ice bucket challenge, and instead was doused with a bucket filled with tobacco spit and bodily fluids. The teens who played the cruel prank were criminally charged in juvenile court.
So what can go wrong if you decide to surprise someone with a new viral video challenge? A lot.
In regard to the Ice Bucket Challenge, the sudden onslaught of ice cold water actually led to two deaths. In both cases the men submerged themselves in cold water rather using a bucket of ice. However, the challenge was still made to be for charity, when in fact it contributed to their deaths.
Battery is the harmful or offensive and intentional harm of another person without consent. If a person was physically or mentally harmed during a challenge, they may hold you liable for property damage, medical expenses and more.
Other viral videos have prompted teens to try smoking alcohol, which is the inhalation of alcohol vapors or to use an accelerant to light their hand or arm on fire. Some viral challenges even involve slapping a stranger or touching them in an inappropriate way.
What originally started as a charitable phenomenon has progressed into dangerous territory. If you or someone you love has been injured as a result of a viral video challenge, the victim may be entitled to file a personal injury claim. At Gordon & Partners, our injury lawyers are dedicated to helping you fight for your rights.
For a free case review, call 1 (855) 722-2552 or fill out our online contact form.