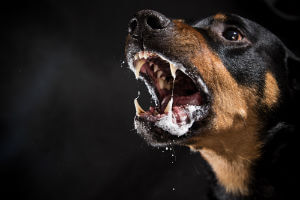 Although dogs are often seen as trusted companions or friendly household pets, there is always a risk that a dog could bite or attack you. When this occurs, the dog's owner may be held liable for your injury and resulting damages.
If you or someone you love has been injured in a dog attack, you should immediately contact Gordon & Partners's West Palm Beach dog bite attorneys after seeking medical attention. Your attorney will inform you of which legal options may be available to you after the incident. He or she will also help you determine an accurate amount of compensation that may pay for your medical expenses, lost wages, and pain and suffering.
What Should I Do After a Dog Attack?
After a dog attack, you should immediately take action to ensure your health and safety, while also securing your personal injury claim. Our attorneys recommend you follow these steps after the incident:
1. Collect Information on the Dog & Owner
After the dog bites you, try to identify the dog as well as its owner or the person who had custody of the animal when you were attacked. This should include writing down the owner's name, phone number and home address. You should also note the dog's breed, size, sex and color.
Additionally, you should also ask the owner for the dog's vaccination records to determine if the animal is up-to-date on its required vaccines. If you are unable to identify the dog's owner, you may need to be treated with a series of rabies preventatives.
2. Seek Medical Treatment
It is imperative that you seek medical treatment after a dog attack, regardless of how badly you were injured. A dog attack may cause you to suffer serious medical conditions, including:
Lacerations
Bite and scratch wounds
Infection
Scarring
Broken bones
Emotional distress
Seeking medical attention will also help to establish a link between your injuries and the dog attack. Your treating health care provider will provide you with a copy of your medical report and prescriptions for medication and treatment to heal your wounds. These documents will help to support your personal injury claim and the compensation you may be entitled to receive.
3. Report the Attack
After you receive medical treatment for your injury, you should report the attack. Typically, you may report the incident by contacting Animal Care and Control or local law enforcement.
This report will help authorities investigate the incident and works to protect any future victims. The report will also serve as an official report of the incident and will help to establish owner liability for your personal injury claim.
4. Document Your Injuries
You should always document your injuries during the claims process, starting immediately after you suffer your dog bite injury. This includes photographs of your physical wounds, such as:
Teeth marks
Puncture wounds
Scratches
Bruises
Lacerations
Broken bones
Photograph and save bloody or torn articles of clothing you were wearing the day of the attack, if possible.
Once you receive medical treatment after the attack, you should consider keeping an injury journal to document your recovery. Your journal may include entries detailing the dog attack, the resulting injuries you suffered, how you are responding to medical treatment, and the trauma you have endured after the incident.
When is the Owner Liable?
In Florida, dog owners are liable for the damages caused by their dog if it bites a person or attacks a domesticated animal in a public place or while the victim is legally visiting the owner's property, according to FLSA 767.04.
Furthermore, Florida follows strict liability in dog attack cases. This means the dog's owner is liable for any damages suffered to the victim, even if the owner had no prior knowledge or warning that the dog would bite or attack.
Contact Gordon & Partners for Help
Dog bite victims suffer often serious injuries, loss of income, and pain and suffering. If you have been attacked by an aggressive dog, it may be in your best interest to contact an attorney as soon as possible.
The West Palm Beach personal injury attorneys at Gordon & Partners have helped numerous dog bite injuries victims file claims against negligent dog owners. We know how to effectively build a case to support your claim and will help you understand your right to compensation for your injuries and losses.
Contact us today to schedule a free, no obligation consultation. We will review your claim to determine if you have a case against the dog's owner. Our attorneys represent clients' claim for no upfront fees and will only require payment if we recover compensation on your behalf.
Call 1 (855) 722-2552 or complete our Free Case Evaluation form now.