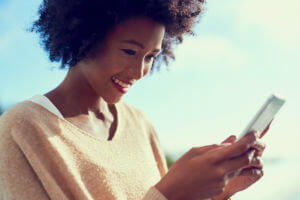 It seems like just about everyone has a social media account these days. Social networks keep people connected, yet they also have the potential to influence a personal injury claim.
If you are injured and have a social media account, it is imperative that you use the platform in a guarded manner. Our West Palm Beach personal injury attorneys are here to help you keep your claim in good standing and obtain the justice you deserve. We will advise you on what you should and should not post on social media and how you can help your claim. Our attorneys work on a contingency fee basis. There will be no charge unless we win your case.
How Insurance Companies Use Social Media
Just as our attorneys will use evidence to support your claim for compensation, the insurance company will look for evidence to diminish the value of your claim or deny it all together. This includes looking at your social media accounts, especially if they are set to public.
If you post pictures or status updates that contradict your personal injury claim in any way, the insurance company will not hesitate to use it against your claim. It is possible for social media postings to significantly affect the value of your claim.
Social Media in Court
Insurance companies and opposing counsel will also not hesitate to use your social media posts against you in a court of law. Anything from a passage you post to your social media page or a photo you add can be used to show you are not injured to the severity you claim.
It is even possible for insurance company to use social media postings to attempt to prove you are not injured at all. This is true for physical injuries as well as emotional trauma.
As an example, if you claim an injury caused by another's negligence causes psychological trauma but post pictures of social outings on your social media page where you are smiling and having a good time, such images could potentially be used as evidence to refute your claim.
It is even possible for the insurance company to use comments you make on other users' social media pages against you. If a comment you make on a friend's page references an outing like golfing, parasailing, snowboarding or any other physical activity, opposing counsel will not hesitate to use it against you if you claim physical injuries limit your life.
It is important to note, however, that evidence can only be submitted if it is relevant to the case. The insurance company or other lawyers cannot look through your entire social media history to find something that could potentially harm your case. Only relevant information can be submitted as evidence. Furthermore, the judge ultimately gauges the weight and value of that evidence.
Think Before You Post
If you have been injured, do not post information or pictures to your social media account or even post comments to others' accounts unless you have thought about how such actions could impact your personal injury claim. Consider how the insurance company or opposing counsel could potentially use your post before you click the "Make Post" button.
When in doubt, post nothing. Do not give the other side any information that could potentially compromise your claim. After all, you have everything to lose and nothing to gain by posting information to your social media pages following an injury.
Our Attorneys Our at Your Service
Let us advocate on your behalf so you can bounce back from your injury as quickly as possible. Our personal injury attorneys will tend to the legal challenges so you can focus on your health. We do everything from interviewing witnesses to crafting legal arguments and negotiating settlements.
Contact us today to schedule a free, no-obligation consultation to begin.
Call 1 (855) 722-2552 or complete a Free Case Evaluation Form.