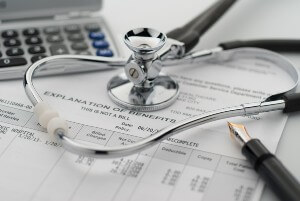 If you have been injured in an accident caused by another's negligence, you may be eligible to recover multiple types of damages – including medical expenses. Florida is a no-fault insurance state, so you will need to go through your own insurer for payment of any reasonable and necessary medical expenses.
But how can you prove that these expenses are reasonable and necessary? This determination will be based on certain factors, such as your medical records and the costs of treatment. Otherwise, the insurance company may attempt to argue that your injuries are not as serious as you claim and refuse to pay out.
Our attorneys at Gordon & Partners know what it takes to establish the necessity and reasonableness of medical expenses to treat injuries and aid in the recovery process. There is no cost to you for a legal consultation, no obligation to hire our firm after this meeting and no upfront fees to use our services.
Medical Expenses Covered by Insurance Companies
Every Florida auto insurance policy must provide personal injury protection (PIP) coverage. Eighty percent of medical expenses that are reasonable and necessary can be covered – up to $10,000 – regardless of who was at fault for the accident. Examples of these medical expenses may include:
Surgical procedures
Ambulance services
Hospital stays
Prosthetic devices
Reimbursement is for initial medical care and services provided and prescribed by a licensed doctor. It can also be upon referral by a provider for follow up care and services consistent with the underlying diagnosis.
While most medical expenses are covered, it still leaves you with 20 percent that must be paid if your injuries are relatively minor. For more serious injuries – totaling more than $10,000 – you may want to consider taking legal action against the at-fault party.
The burden is on the injured party to prove that the requested coverage is reasonable and necessary. It will take more evidence than just submitting your medical bills and receipts. If successful, you may be able to pursue compensation to help cover future surgeries and treatments, additional testing, physical therapy or rehabilitation or visits to another doctor or specialist for a second opinion.
Proving These Expenses Are Reasonable and Necessary
Receiving medical care for an injury is an important part of the recovery process after an accident. The treatment you receive can help alleviate your symptoms and improve mobility and functional impairment.
However, an insurer may deny paying for your care if they think that these expenses are not reasonable or medically necessary. Proving that the medical expenses you have incurred are within reason and necessary for your well-being can be challenging. That is why having an experienced lawyer could be beneficial. One of our personal injury lawyers in West Palm Beach is ready to assist in these situations.
No Upfront Fees
Ph: 1 (855) 722-2552
What is deemed reasonable and necessary will involve reviewing your insurance policy, the extent of your medical condition, treatment provided by a licensed doctor or health care provider, the permanency of your injuries and more. Testimony from a medical expert may also be warranted.
The necessity and reasonableness of your medical expenses can be established by proving:
The amount requested is within reason – You must justify the costs of care. The amount requested must reasonable

when compared to similar services charged by other providers.

Treatment resulted from an accident caused by the other party – The medical expenses you are requesting must have originated from the accident due to the other party's negligence. If you cannot link your injuries to the accident, you will not be compensated for these expenses.
Services rendered were medically necessary – The other side may argue that the treatments you received were not medically necessary. A medical professional will need to testify on your behalf as to why the medical services you received were necessary or medically relevant.
Get Qualified Legal Representation at No Upfront Cost
At Gordon & Partners, we have experience since 1993 representing clients injured by negligent parties. We know how insurance companies think and the tactics they may use to discredit you. An initial consultation is free without any obligation to move forward.
We also work on a contingency fee basis, so you pay nothing up front for our services. We only receive payment if we are successful in helping you obtain compensation.