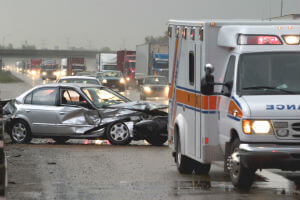 Preliminary numbers are in showing that 2016 had the highest number of traffic fatalities in the past nine years. An estimated 40,000 people died on the nation's roadways last year.
The preliminary numbers show a six percent increase over traffic deaths in 2015 and a 14 percent increase versus 2014, marking the largest two-year increase since 1964.
In addition to fatalities, approximately 4.6 million people suffered injuries in auto accidents that required medical care, which is estimated to have a societal cost of $432 billion.
The National Safety Council (NSC) recently released a survey that provides insight into the causes that could be behind increasing traffic fatalities across the nation. While 83 percent of drivers agree that there are safety concerns associated with driving, many engage in unsafe behaviors while behind the wheel:
64 percent of respondents think it is OK to speed
47 percent say they are comfortable texting while driving, either through voice control programs or manually
13 percent are OK with driving under the influence of marijuana
10 percent say it is ok to drive after consuming too much alcohol
The NSC is asking for life-saving measures to be implemented immediately to combat rising traffic fatalities. These measures include:
Required ignition interlocks for drivers with DUI convictions
Automated enforcement techniques to combat speeding
Making seat belt laws a primary enforcement concern for law enforcement, extending these laws to all vehicle types and all passengers
Three-tiered system for licensing new drivers below age 21
If you lost a loved one in a traffic accident caused by another driver's negligence, you may be entitled to compensation for funeral expenses, medical bills, and pain and suffering. The car crash injury attorneys at Gordon & Partners will fight to hold negligent drivers liable for the damages they have inflicted on your family and maximize your compensation.
Call 1 (855) 722-2552 or complete our Free Case Evaluation form today.