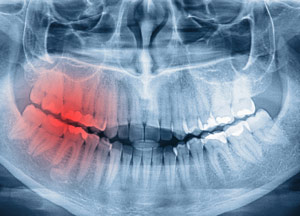 Dental injuries, or temporomandibular joint (TMJ) issues, are commonly sustained in vehicle crashes. Often, these injuries are overlooked, especially when more serious injuries are incurred.
However, dental injuries can often be the source of great discomfort for car accident victims , which are often caused when the mouth of the victim hits the steering wheel or in some cases, the force of an airbag can also result in chipped or broken teeth.
Have you suffered damaged or broken teeth after being in an auto accident that was caused by another motorist?
Were you aware that you may be eligible to file a legal claim against the negligent party?
Contact Gordon & Partners today at 1 (855) 722-2552 and speak with a skilled personal injury attorney about your dental injuries and the merits of your claim.
At the law offices of Gordon & Partners, we're here to help and only get paid when we win.
Types of Dental Injuries
Dental injuries can be divided into two categories: direct injuries and indirect injuries. A direct injury can occur when the head or mouth is struck by or strikes an object. While indirect injuries happen when an open mouth is shut abruptly, causing the lower jaw's teeth to be crushed into the upper teeth.
There are three types of dental injuries that are commonly sustained by car accident victims :
Avulsed Tooth- When a tooth is completely knocked out of its socket it is referred to as an avulsed tooth. After a tooth has been knocked out, it's important not to pick up by the roots, only by the crown. The tooth should be immediately placed in plastic container filled with milk, saliva or a saline solution. If a tooth has been out of the mouth for over two hours, there is little chance of survival.
Luxated Tooth- This type of injury occurs when the tooth has been loosened, but not completely knocked out. A luxated tooth can move backward, forward and sideways. A luxated tooth is usually treated by simply pushing the tooth back into its original position, but injury victims should see a dentist for a treatment.
Fractured Teeth- Dental professionals have four different classifications for fractured teeth, which are classified by the number of layers that are involved in the injury. Fractured teeth are treated similarly to avulsed teeth.
If you have been involved in a car crash where you are suffering from a dental injury, it is imperative to seek attention from medical personnel as soon as possible. These medical documents will also help our lawyers to better formulate your case against the negligent party in the court of law.
Causes of Dental Injuries
Typically, during car accidents, dental injuries are caused by the face striking an object such as the steering wheel, dashboard, or windshield. The severity of these types of injuries are typically contributed to the speed of the accident along with where the automobile was struck.
A few causes of dental injuries include:
Blind spot accidents
Construction zone accidents
Distracted drivers
Failing to obey traffic signals
Drunk driving accidents
Off road accidents
Rear end collisions
Rollover accidents
Speeding accidents
Texting and driving accidents
Tire blowout accidents
Texting and driving accidents
Although there are many more common causes of dental injuries, many of which are not caused by car accidents, these are generally the most common accidents that are known to cause these types of injuries.
Contact an Experienced Florida Auto Accident Attorney
If you or a family member has suffered a dental injury due to the negligent actions of another, you may be entitled to compensation for your losses. Florida accident victims may be able to recover damages for medical expenses, lost wages and property damage.
At Gordon & Partners, we offer free legal consultations for all accident victims. During your consultation, a member of our legal team will assess your claim and recommend the best legal remedy to pursue.
our attorneys and staff have the knowledge and resources to skillfully handle all types of auto accident cases. We have helped numerous clients receive maximum compensation for their legal claims.
We have three convenient office locations in Pembroke Pines, Palm Beach Gardens and Stuart to assist injured individuals with their legal claims
Some more locations we serve include:
Belle Glade
Riviera Beach
Lake Park
Jensen Beach
Port Saint Lucie
Fort Pierce
Florida Ridge
Vero Beach
To get more information about how our law firm can help you win justice in the court of law, or to schedule a free no-obligation case review, we welcome you to contact our law firm at 1 (855) 722-2552, where a member of our intake staff with compile information on your injury and connect you with one of our caring attorneys ready to help you with your case.
To receive a free and confidential case review, fill out the contact form on the right.