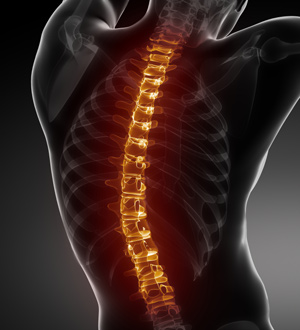 In many auto accidents, injury victims often experience neck and back pain due to the whipping motion that vehicle occupants often endure at the point of impact.
However, these injuries often do not surface until days after the crash has taken place.
Have you or someone that you know been involved in an auto accident and then suffered serious neck or back pain afterwards?
Have you made contact with a skilled personal injury attorney near you to ensure that your best interests are being protected?
At the law offices of Gordon & Partners, our experienced team of attorneys have comprehensive knowledge of Florida's traffic and insurance laws to help fight for the justice that you deserve. We have helped to recover tens of millions of dollars in financial compensation for our clients and are ready to help you today.
For more information, call us today at 1 (855) 722-2552 or fill out our "Free Case Evaluation" form located to the right. It's free to send and we will contact you shortly after we receive your inquiry.
At Gordon & Partners, we proudly offer complimentary consultations and you won't owe us any fees or costs if we are unable to recover financial compensation for you.
Types of Back and Neck Injuries
The human back is an intricate structure of muscles, bone and other tissues that begin at the neck and go all the way down the spine to the tailbone. These types of injuries can be separated into acute and overuse injuries:
Acute Injuries
Acute injuries, such as sprains, strains, fractures and ruptured discs, can cause injury victims sudden and severe pain. It only takes an instant for an acute injury to happen.
Sprains and Strains – Injury to the muscles and tendons in the back or neck is considered a strain. Strains can happen from twisting or pulling a tendon or muscle. A sprain happens when an individual stretches or tears a ligament.
Spinal Fractures and Dislocations – This type of acute back and neck injury can be separated into three categories: fractures, dislocations or fracture-dislocations. A spinal fracture happens when more pressure is placed on the bone than it can handle. Spinal dislocations happen when the ligaments and discs that connect two vertebrae are torn or stretched, which can sometimes cause the bone to come out of alignment. When the bone is both broken and the ligaments are torn, this type of injury is considered a spinal fracture-dislocation.
Torn or Ruptured Discs – When the material inside a disc bulges out of place, there can be a great amount of pressure placed on a nerve. The discs in the spine act as cushions between the spine and vertebrae. Sometimes, a victim can suffer from a bulging disc without experiencing any kind of discomfort or pain.
Overuse Injuries
These types of injuries can happen as a result of improper movements when lifting, standing, walking or sitting. For example, a truck driver can suffer from an overuse back or neck injury after sitting behind the wheel for an extended period of time.
Symptoms of overuse injuries appear gradually over time or when a person is performing common, everyday activities. Common signs of this type of injury include muscle spasms, pain and stiffness.
Contact an Experienced Florida Back and Neck Injury Lawyer Today
If you believe that you have sustained a neck or back injury in a Florida car accident, it is important that you seek medical attention as soon as possible. The longer you wait to see a physician, the greater the chances that your injuries will worsen.
After receiving medical care, contact the law offices of Gordon & Partners to explore how you can fight for the justice you may deserve for your injuries. An auto accident can quickly bring unwanted chaos into your life. Rather than worrying about how you will be able to afford the expenses incurred from the crash, you should be focusing on recuperating from your injuries.
Let our attorneys fight to secure your financial stability during this difficult time by holding the responsible parties accountable for your damages.
With offices located in Palm Beach Gardens, Stuart and Pembroke Pines, we are available to fight for the rights of South Florida residents who have suffered harm at the hands of another person or entity.
For more information on the legal rights which may be available to Florida back and neck injury victims and their families or to schedule a confidential, no-obligation consultation with one of our lawyers , please complete the Free Case Evaluation form on this page or call us today at 1 (855) 722-2552.
At Gordon & Partners, we fight for the rights of the injured and only get paid when we win.