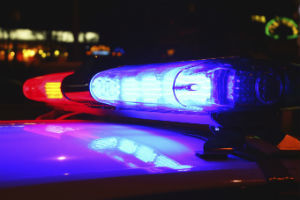 On Wednesday, Aug. 3, a Davie police sergeant was struck on Interstate 75 while responding to another accident.
Just prior to midnight, the 10-year veteran officer stopped near the southbound lanes to assist a Ford Explorer that had been involved in a single-vehicle rollover accident just south of Royal Palm Boulevard. While walking along the paved shoulder to assist the crashed vehicle's driver, she was hit by a Kia traveling southbound.
The officer was airlifted to Broward Health Medical Center where she was listed in stable condition in the intensive care unit.
According to reports, the driver of the Kia swerved to miss the patrol car and drove off the shoulder where the officer was walking. The driver was reportedly suffering from minor fatigue after a long work day.
The man received a citation for careless driving for neglecting to decrease his speed and move over a lane upon seeing the emergency vehicle, as is the law in Florida.
The driver of the Ford Explorer involved in the single-vehicle rollover accident was found to be driving while intoxicated and was charged.
Florida's Move Over Law
Florida's Move Over Law is designed to help protect police officers and emergency workers who are working along the highway. Drivers are legally required to move over one lane or slow their vehicle speed to at least 20 miles per hour under the posted speed limit. If the speed limit is 20 miles per hour or under, drivers must slow their vehicles to 5 miles per hour.
Drivers who fail to do so may receive a ticket, fine and/or three points on their license.
If you were injured in an accident involving a negligent driver who failed to obey traffic laws, you may be entitled to compensation. Contact our Plantation car accident lawyers today to learn more about your legal options.
Call 1 (855) 722-2552 or complete a Free Case Evaluation form today.