One common claim made by victims of auto accidents is property damage, however, many are unaware that they may also be eligible to file a claim for diminished value (DV).
All vehicles have inherent diminished value after a crash, ranging from light cosmetic damage to heavy frame damage, even when excellent repairs are performed. DV claims are based on the likelihood that a purchaser will pay less for a vehicle that has been damaged and repaired than a vehicle that has never been damaged.
In Florida, diminished value claims may be redeemed if negligence is proven. Whether your vehicle suffered extensive or cosmetic damage after an accident, you may be entitled to file a claim.
To schedule a free legal consultation with one our experienced auto accident attorneys , call the law offices of Gordon & Partners at 1 (855) 722-2552 or reach us online 24/7 by filling out the Free Case Evaluation form on this page or utilizing our "Live Chat" option.
Your first consultation is 100% FREE and we only get paid when we obtain a recovery on your claim.
Types of Diminished Value
There are three types of diminished value:
Inherent diminished value – loss of value following a car accident, even if repairs were completed.
Insurance-related diminished value – loss of a motor vehicle's value after an insurance company that paid for the repairs used inferior parts or procedures.
Repair-related diminished value – loss of a vehicle's value when the repair shop failed to restore a damaged vehicle correctly.
How is Diminished Value Determined?
It may seem difficult to determine if your vehicle's value has been diminished. Your vehicle must be appraised by a professional to determine its value after repairs have been made. These experts can create a report that includes the total loss of value.
In some cases, a vehicle's value may be diminished following a recall. After the 2009 Toyota recall, a $250 million settlement compensated owners who sold their vehicles for diminished values.
How a Diminished Value Claims Lawyer Can Help You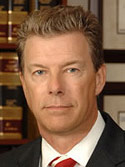 In Florida, drivers who believe their vehicle's value has been depreciated have three years from the date of loss to file a claim. Although diminished value claims often arise following a serious accident, we are one of the few law firms that can assist you with your claim even if you were not injured in the accident.
The diminished value lawyers at Gordon & Partners will work with experts to have your vehicle appraised and will aggressively negotiate a fair settlement on your behalf.
Since 1993, the knowledgeable attorneys at Gordon & Partners have been providing legal counsel to accident injury victims throughout the tri-county area. We can help you determine the extent of property damage and depreciation and your possible entitlement to a diminished value claim.
We proudly offer free consultations and work on a contingency fee basis; you don't pay us unless we obtain a verdict or settlement on your behalf.