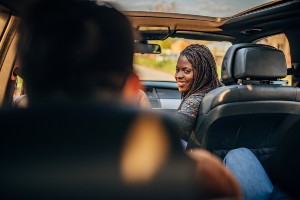 All Florida drivers must carry Personal Injury Protection (PIP) insurance. PIP covers certain passengers riding in your car in the event of an accident, paying up to $10,000 in medical expenses per passenger and up to $5,000 in death benefits to the surviving family members of a passenger. To use your PIP benefits, a passenger in your car cannot own a vehicle that provides him or her with PIP coverage.
If you or someone you care about has been injured by a negligent driver, our licensed car accident lawyers in West Palm Beach are here to help. We charge nothing up front to use our services after meeting with us during an initial consultation. This consultation is also complimentary and confidential.
Have Insurance, But Passenger in a Car
If a passenger was riding in someone else's car that was hit by another car, but owns his or her own vehicle, the passenger's PIP coverage will cover him or her wherever he or she goes. A common misconception is that the driver's PIP insurance will automatically cover any passengers riding in his or her car.
The passenger's PIP coverage will cover him or her in an accident, regardless of whose vehicle he or she is in and regardless of whether or not the driver is at-fault.
Uninsured, But Passenger in a Crash
If a passenger does not own a vehicle and was riding in someone else's car when a crash happened, the driver's PIP coverage would extend to his or her passenger because he or she is uninsured. This means that a passenger's medical bills can be covered under what is known as the host vehicle's PIP coverage.
The driver's insurance company will likely conduct a detailed investigation before extending PIP coverage to any passengers. In these situations, the PIP claims process may be more extensive and time-consuming, which is why it is important to have legal representation on your side.
Uninsured, But Living With Someone Who is Covered
PIP benefits are available to the named insured person and family members residing in the same household. If you are uninsured but live with someone with insurance, you could be covered under your spouse/domestic partner's policy or under your parents/sibling's policy if related by blood.
However, you will likely not be covered by a roommate or live-in boyfriend/girlfriend's policy in an accident since they do not meet the definition of a resident-relative under Florida law.
It is important to note that if you do reside with a resident-relative, then the host vehicle's PIP coverage will not apply. For instance, if you are an uninsured student with no vehicle and get into a crash riding in your friend's car, coverage will likely be sought under your parent's policy if you maintain the same address.
Does Florida PIP Cover Passengers Who Are Killed?
If a passenger in your car was killed in a crash, your PIP insurance could help cover his or her funeral and burial expenses. As stated before, PIP will cover death benefits up to a maximum of $5,000, paid to the next of kin of the deceased passenger.
What If a Passenger Suffered a Disability in an Accident?
Florida PIP can help cover up to 80 percent of all accident-related expenses, including reasonable medical expenses. If your passenger has sustained injuries that will require a significant time to heal, PIP may cover his or her injuries up to a maximum of $10,000.
If your passenger is unable to return to work for some time due to an accident-related injury, PIP can help cover up to 60 percent of his or her lost wages, up to a maximum of $10,000. Payment may also help with daily activities (i.e. yard work and household chores) that the injured passenger cannot do.
Speak With a Lawyer From Our Firm Today
If you or a loved one has been injured or killed in an accident, we recommend speaking with a lawyer as soon as possible. Call Gordon & Partners today to schedule a free, no-obligation legal consultation. We are ready to answer any questions you may have about your rights as an injured passenger in Florida.
We work on a contingency fee basis, so there are no upfront fees or costs while we work on a case. We only get paid if we help you recover compensation.