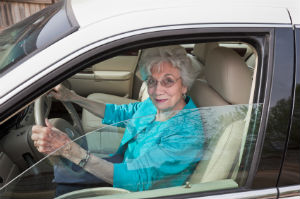 A recent study conducted by the AAA Foundation for Traffic Safety reveals that elderly drivers who have fallen in the last couple of years are at a 40 percent increased risk for being involved in an auto accident .
The study found that falls limit a driver's ability to perform necessary functions while behind the wheel, which greatly increases their risks and endangers everyone on the roads.
The Foundation president pointed to the importance of this study as another opportunity for identifying those who are at a greater risk for a crash. Studies have shown that 12 million older adults will fall every year. At the same time, drivers over the age of 60 are involved in 400,000 crashes every year.
The Foundation reported that falls can impact a driver's ability in two ways:
Falls can cause a loss of function, making it more difficult for elderly drivers to steer or brake to prevent a crash
Falls can create a fear of falling again, which causes an elderly person to decrease their physical activity, which in-turn weakens their driving ability
Making Roads Safer Through Prevention
Falls are generally an indication of declining health in older adults. It is important that family members of the elderly recognize some of the health issues that can lead to falls, including poor balance, weakness, dizziness and slow reaction time.
With a focus on maintaining physical activity that enhances balance, promotes flexibility and strengthens muscles, older drivers may be able to decrease their risk for falls and improve their safety on the roads.
A recent study from the University of South Florida also suggests that mental exercises play an important role in strengthening memory and improving brain function, two things that are also important for improving the elderly's driving abilities.
If you or a loved one has been injured in a crash that could have been prevented, our auto accident lawyers can help you recover fair compensation. Contact our injury attorneys today for a free review of your claim.
Call 1 (855) 722-2552 or complete a Free Case Evaluation form.