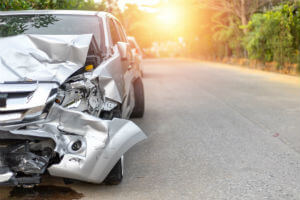 Being in a car accident can be a traumatic and stressful experience, especially if it occurs when traveling out-of-state. You may be unsure about whether your injuries and damages will be covered because you are outside your state of residence.
Fortunately, there are certain things you can do after a crash, regardless of where the accident happens, to help preserve your claim for compensation.
The car accident lawyers at our firm are ready to discuss this and more in a free legal consultation. There is no risk in calling us and no obligation to retain our services.
How to Handle An Out-Of State Car Accident
Knowing what to do after a car accident is important. Regardless of what state you are in, you should always do the following standard procedures:
If you can, move your car to a safe place away from traffic to avoid another collision.
Check yourself for injuries and then check on the safety of all parties involved in the crash.
Call 9-1-1 and wait for law enforcement to arrive on the scene and complete a police report.
Exchange information with all parties, including anyone who may have witnessed the accident.
If possible, take pictures of the accident scene, your injuries and any damage done to property.
Before contacting the insurance company, reach out to an experience lawyer for help.
Unlike an insurance company, a lawyer will have your bests interests in mind. Discuss your situation first with a legal professional to help ensure that you have a chance at obtaining fair and just compensation.
Insurance for Accidents Outside of Florida
Getting into a car accident out-of-state can seem foreign, but auto insurance companies are well-versed in handling these situations. Coverage limits will adjust to comply with different state laws.
For instance, Florida drivers are required to have a minimum of $10,000 in personal injury protection (PIP) and $10,000 in property damage liability. Another state may require a higher minimum. If a resident of Florida is driving in another state and is involved in a crash, the rules of that state will apply.
Auto insurance companies are aware of these different required minimums. A Florida driver would see his or her policy limits for liability increase to meet the state's minimum, leaving no gaps in coverage.
If you are injured in an accident while driving your car, your insurance company would still be responsible for paying your medical bills to treat any injuries sustained. Since Florida is a no-fault state and offers PIP benefits, you could seek medical treatment out-of-state and still be covered.
However, if you are injured in an accident while riding in another person's car, your insurance company may not provide you with no-fault/PIP coverage. You may have to turn to private health insurance or pay out-of-pocket for medical treatment. Regardless which state the crash happens in, the at-fault driver's insurance will not pay for medical treatment right away.
What About Vehicle Damage?
If your car is safe to drive, it is in your best interest to wait until you return home to get it repaired. The at-fault driver's insurance company will want an adjuster to evaluate the car, which can take a week or more. If your car is towed, you would need to secure a rental car unless your insurance policy covers it.
Any expenses related to fixing the damage done to your car would not be covered right away by the at-fault party's insurance company. It will take some time, which is why it is important to keep all bills and receipts for reimbursement.
The Statute of Limitations Will Vary
Every state has a different statute of limitations or time limit in which you have to file a claim. In Florida, you have four years from the date of the accident to file a claim in court. Other states may have a shorter deadline. This is why it is important to speak with an experienced lawyer to see which deadline applies to your particular situation. Many factors can come into play with an out-of-state car accident.
Get In Touch With Our Firm Today
Out-of-state car accidents can be frightening, but you do not have to go through the claims process alone. Our legal team at Gordon & Partners is ready to discuss your situation in a free, no-obligation consultation. You are under no obligation to hire us to represent you, but if you do, there are no upfront fees involved unless we are successful in helping you obtain a recovery.
Reach out anytime, 24/7 at 1 (855) 722-2552.