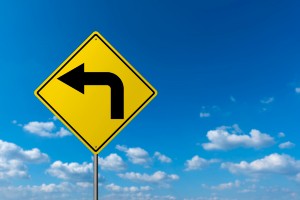 Left-hand turns are one of the most dangerous maneuvers drivers can make when sharing the roadway. He or she must yield to approaching traffic at an intersection. This is why the driver making a left turn is often considered to be at fault when a car accident happens. However, there are exceptions, which can make liability in these cases more difficult to determine.
If you have suffered an injury caused by a left-turn crash, Gordon & Partners is ready to assist you. We have the experience, knowledge and resources to investigate and gather evidence to build a strong case on your behalf. We charge nothing for an initial consultation, and there is no obligation to hire our firm.
Common Causes of Left-Turn Car Accidents
Most left-turn car accidents occur at intersections when the driver turning left fails to yield the right-of-way to an oncoming vehicle. Other known causes include, but are not limited to:
The driver turning left fails to see another vehicle because he or she is distracted (texting, eating, etc.) or just fails to look for incoming traffic in general
The driver turning left runs a red light or stop sign
The left-turn driver misjudges the speed of oncoming traffic
The left-turn driver miscalculates the distance across the intersection
The driver fails to signal before making a left-hand turn
Instances When the Other Driver is at Fault
In left-turn crashes, fault is almost always placed on the person who made the left turn. However, there are circumstances when the other driver involved may be at fault. This includes:
The other driver approaching the intersection was speeding
The other driver failed to stop at a red light or stop sign
The driver turning left is rear-ended, causing the vehicle to obstruct the intersection
Proving Fault in a Left-Turn Car Accident
Under Florida Statute §316.122, the driver making a left-hand turn must yield the right-of-way to any vehicle approaching from the opposite direction and only turn when it is safe to do so.
Drivers turning left must also yield the right-of-way to drivers who are lawfully passing on their left in an intersection or otherwise close by in order to avoid a crash.
Similarly, left-turn drivers are required to yield to pedestrians at an intersection. A driver needs to wait until the pedestrian in the crosswalk makes it across the street before making a left turn.
An experienced lawyer could help you prove fault in a left-turn car accident by reviewing additional state traffic laws to see whether the driver made an illegal left turn. He or she can also gather the necessary evidence to determine liability, such as photos and surveillance video of the accident scene, police reports filed, eyewitness testimony and findings from accident reconstruction experts.
Florida is a no-fault state, which means that even if you are partially or fully to blame for the crash, you may still be eligible to pursue compensation based on your percentage of fault.
You would generally need to file a claim under your own personal injury protection or PIP coverage to help cover medical costs and other related expenses, regardless of who caused the car accident.
Learn more about Florida's comparative negligence law and how it may affect your claim.
No Upfront Fees for Our Legal Services
If you have been involved in a left-turn crash, we recommend speaking with one of our licensed West Palm Beach car accident lawyers as soon as possible. Compensation you may be eligible to recover includes medical expenses, lost wages, pain and suffering, and more.
There is no risk in calling us to get answers to your legal questions and no charge to meet with a lawyer from our firm to learn about your options in an initial consultation. Should we represent you, you pay us nothing up front for our services. We only get paid if you do.