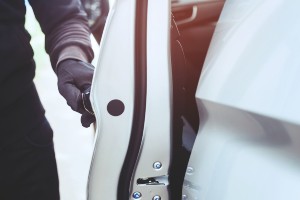 If your vehicle was stolen and damaged in an accident, you will have to file a claim under your own insurance policy to recover compensation. This will likely be the same for accident victims as the owner of the stolen vehicle is generally not liable for any injuries or damages caused by the thief. This is why it is important to understand your rights and responsibilities in accidents involving stolen vehicles.
Gordon & Partners is prepared to review your situation and determine your potential legal options during a free, no-obligation consultation. It costs nothing up front to have our firm represent you.
Liability For Damage Caused By Stolen Vehicles
The owner of a vehicle has certain responsibilities while sharing the road with other motorists, bicyclists and pedestrians. This is includes driving in a safe manner to prevent harm to others. When you let someone borrow your vehicle and he or she causes an accident, you would be liable for any damages.
However, if your vehicle was stolen, your liability may be waived because permission was not granted. The owner of the vehicle can only be responsible for an accident caused by someone who was driving his or her vehicle with actual or implied permission.
Accident victims may attempt to argue that the owner was negligent in some way, such as leaving the keys in the vehicle, but they are typically unable to successfully sue the vehicle owner. Trying to take legal action against the thief is also hard because most flee the scene of an accident and may not be found.
Stolen Vehicles and Insurance Claims
Whether or not your damages are covered due to a stolen vehicle will depend on the type of insurance coverage you have. Most comprehensive insurance policies will cover you if your vehicle gets stolen. These policies typically protect you and your vehicle from issues not caused by an accident, like theft.
It is important to note that in Florida, comprehensive coverage is an optional add-on that is not offered in most standard insurance policies. Be sure to check with your insurance provider to see if you are covered. If your policy only covers liability and collision, it will not protect you if your vehicle is stolen.
What To Do If Your Vehicle Gets Stolen
Under state law, the theft of a motor vehicle is considered a third degree felony. More than 40,000 vehicles were reported stolen in Florida in 2018, resulting in over 8,300 arrests for theft.
If your vehicle has been stolen, there are certain steps you can take to protect your claim for compensation. You do not want the insurance company to think that you were involved in the theft of your vehicle. These steps include:
Verifying Your Car Was Stolen
If your vehicle is not parked where you believe it was left, perhaps you parked it in a different spot. Check the local impound lots to see if your vehicle was towed. Make sure your vehicle is actually missing before calling the police. The last thing you want is to be seen as filing a false police report.
Contacting the Police to Report the Theft
Once you have determined your vehicle was stolen, and not misplaced or towed, it is important to contact the police as soon as possible. A report will need to be filed with the make, model and year of your vehicle, the vehicle identification number (VIN), license plate and where your vehicle was last seen.
Should you have a tracker in your vehicle, be sure to inform the police about it, and retain a copy of the police report for your records.
Informing Your Insurance Company of the Theft
Regardless of what your policy covers, your insurance company must be informed that your vehicle has been stolen and is no longer in your possession. Even if your policy covers theft, you will not receive a payout right away. It could take several weeks, in case your vehicle is recovered.
Your insurance company will also need that time to investigate your claim to rule out fraud. Once your claim is paid, you would receive reimbursement for the actual cash value of your stolen vehicle.
A licensed West Palm Beach car accident lawyer from our firm is here to help guide you through the insurance claims process to pursue maximum compensation for your damages.
We Are Here to Answer Your Legal Questions
We encourage contacting Gordon & Partners if you have suffered damages caused by a stolen vehicle. We have helped many Florida residents review their insurance policies and assess their legal options.
An initial consultation with a member of our legal team is completely free. It costs nothing up front to retain our services. We only get paid if we help you obtain compensation. Our firm is available anytime, day or night, to take your call or chat online.